Learn about 5 Instagram Tools to Use Now to help you grow your account, engage with followers, and save time. You work hard at your craft, getting your message out to social media should not be an unpleasant task.
Post contains affiliate links, which means I will make a commission at no extra cost to you should you click through and make a purchase. For more information please read the disclaimer on the About Us page.
Sharing My Insight
The information contained in this article are my own experiences. Note: depending on how you use your Tailwind tools and what plan you enroll in, if you choose to, your results could be different from mine.
Tools to help you grow your account this year
Instagram Scheduler
Drag and Drop Photos
Creative Captioning
Hashtag Help
Data Dashboard
Why Instagram Drove Me Crazy
I used to spend hours every week trying to post a few things on Instagram. Guess what? I had dismal results for engagement, my followers grew at a snail's pace, and it can be hard to figure out what to post every day.
Additionally, I wanted to spend my time creating recipes and crochet patterns for my blog, not spending hours upon hours sharing on social media.
If you have been on Instagram at all, you have probably noticed that it is nearly impossible to share a link to various blog posts, products, or stories. Yes, you can share a link in your profile and if you want to send people to your most recent blog post for instance, you can change the link. However, whatever you were linking to can no longer be accessed then.
So, why did it drive me crazy? Too much time spent, too hard to think of things to post, no time to schedule, lack of links for all of my posts, and I am sure that there is more if I really want to complain.
Rather than focus on the negative, I want to tell you why I now Love Instagram.
Boosting Engagement
In case you have not yet noticed, engagement is everything on Instagram. With the new algorithm, posts are ranked according to the comments that they receive. Comments are now more valuable than likes.
Keep in mind that a user's Instagram home feed now mimics Facebook. Posts are not appearing in chronological order anymore. The feed only displays the content that it feels the user has taken interest in. The new algorithm affects the ability of both your followers and non-followers to find your posts. However, fear not, here are 5 great tools to help.
Why Do I Now Love Instagram?
As you can see, it has been a Love-Hate relationship for a few years. What has changed? Well, I found some tools to help me save time, set up scheduling and forget it, think of new ways to present content, and share links! I know right?
Where can you get these tools?
Tailwind Visual Planning
Tailwind has separate paid subscriptions for Instagram and Pinterest
Up your social media game with Tailwind. I use it for Pinterest and Instagram. It used to be just Pinterest, but when Tailwind added the Smartbio and a few other tools, I just had to add Instagram to my plan. So happy that I did.
Just look at all the links I can have in my Smartbio.
Here is the first tool that I want to talk about.
The Intuitive Instagram Scheduler
This tool analyzes my Instagram data to determine when the best times of the day are to post. To be honest, without this tool, I would never have any clue as to when posting is optimal.
Once you are using this feature, your schedule will be refined over time to help people actually see your content as they are scrolling through their news feed.
I have my schedule set to auto-post and the Instagram Scheduler does the rest. It really helps me stay organized.
Remember how I said I used to spend hours each week? Well, I how spent 1-2 hours every few weeks to load up photos in bulk, captions, hashtags, and links for a month at a time.
Do you have more than one Instagram account? While I do not, some folks do. You are in luck, you can manage multiple accounts with one dashboard. Further, you can add a virtual assistant to help you manage your workflow.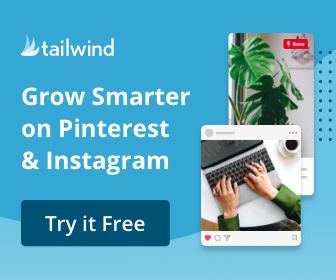 Drag and Drop Photos
Would you like to have a beautiful 9-grid view? You can easily get the view you want by dragging and dropping the photos that are already scheduled.
I have a website for crochet patterns and recipes. When I post, often I will try and put more of the like content together for a cohesive 9-grid view. Other times, I have mixed and matched the photos just because of a color combination.
Either way you choose to create the look for your Instagram view, it can be done by just a click, drag, and drop. As long as you have good Internet speed, it just takes seconds.
Here is a snippet of a few of my photos that are scheduled.
See how eye-appealing this is?
Creative Captioning
Have fun with your social media accounts and bring out your artistic side. Creative Instagram captions can make your posts extra-special and intriguing.
Do you want to know more about captioning? Here is a wonderful article: Why Instagram Captions are Important for Driving Sales.
Use Instagram captions to trigger emotions. Create posts that have your look, feel, and brand.
Tailwind can help you design a caption that is engaging. Did you know that according to Tailwind, using Emojis can help boost your engagement by almost 43%? Here is a wonderful article on the topic of engagement.
Use your caption to generate a call-to-action or ask a question. The end goal is to participate in a two-way engagement with your audience. Here is a thought, put a hashtag in the caption. Test out your audience and see if that is a better placement for your followers.
Whatever you do, be creative and genuine.
Get Help Finding Hashtags
I use Tailwind to help me find hashtags for each post. Additionally, once I get a nice list of hashtags put together, I save the list.
In fact, there are several hashtags lists that I have saved. After I bulk upload my photos to Tailwind for my Instagram account, it is so easy to just find the correct hashtag list and maybe add one or two specific hashtags, and schedule the post to my automatic schedule that I have also previously set up.
Data, Data, Data
I know, data sounds so much like work. Actually, when you get accustomed to looking at the data in the dashboard, it can actually be fun. Especially if your numbers are looking good.
Now that you are scheduling your Instagram posts, adding engaging captions, and using the best hashtags, it is time to figure out what is working and where you could be doing more. Each post will have data to help you see engagement. Do more of what is working.
Help your social media go from good to great.
The two data points I always check are profile performance and post-inspector. The profile performance will help you see your followers, while post-inspector will help you see the top-performing posts for likes and comments.
Easily see what days you are increasing or decreasing in followers. You can ask yourself, what were you sharing that helped people want to engage and follow you?
See the number of links that your followers clicked. When you can easily see what links your followers are clicking, it is easy to continue to add that kind of content.
All of this and your creativity will give you an edge over your competition when it comes to social media.
The trial is based on 100 scheduled Pins or 30 scheduled Instagram Posts – NOT 14 or 30 days.

Typical Instagram Tools Results
As I stated in the beginning of this article, this is my experience with Tailwind. Your experience and results may vary from mine. However, the information provided shows the typical results.
You can find links to our typical results page for Pinterest here and Instagram here.
Are you unsure of how to use Tailwind?
Watch this training video to get you started.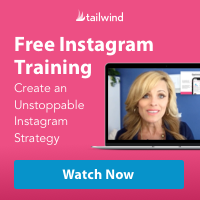 If you loved this post, please share. It helps to show me that these types of posts are helpful – thank you!
I hope that you liked this information on Instagram. If you are looking for more ideas on blogging, here are a few other articles that you may enjoy.