Blogging and Affiliate Resources
Great time-saving, blogging and affiliate resources for anyone just starting out in an online business. I wish I would have had something like this when I started. Click on the links to be taken directly to the businesses for more information on their products and services.
Note: I believe that I should disclose that the links on this entire page are affiliate links providing me a percentage of the sale or ads. However, if you are interested in becoming someone like me that is able to make money on a blog, then you should consider checking out these resources as well for yourself.
Featured Blogging Resource
I have used Tailwind for a few years now. They have helped me get over a million visitors to my Pinterest page each month. That is important, when a large percentage of those people visit my website.
Additionally, there are new tools that I have started using for other social media areas such as Instagram. I love that there can be a link to what I am posting on Instagram now. And I can have links in my bio. Tailwind is what makes that possible for me.
Using this is a must for me as it saves time and helps increase my bottom line. My results may vary from yours, but this is my personal experience.
If you would like to know even more about tailwind and some of my social media strategies, check out these posts.
WordPress Affiliate
Click on the following link for the WP Website Hosting link and sign up to become an affiliate. It took me months to figure this out and get accepted. My gift to you is providing you this information and link to get you started right away.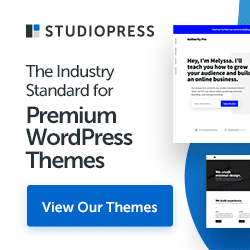 Below is an example WordPress page.

Free Blogging Resource – Site Speed Check
It is very important to have a website that has fast loading pages. Occasionally, it is a good idea to check your pages and entire site. Use this tool to check your site speed with this link. It is free.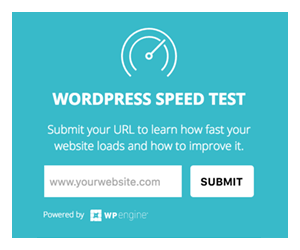 Auto Affiliate Links
This first one listed has been a real time-saver. I have been able to add custom links and have some links be automatically built for me. Very well worth the time spent learning how to incorporate this into your site. I found that it was very easy to get up and running. Within minutes really. If I have any question, I have had very quick and friendly customer service. Good partners. I ended up going with the PRO version. Once you get started, you realize all the great opportunities.
AUTO AFFILIATE LINKS HOME PAGE

Plugins for Websites
Now, good rule of thumb for blogging and running websites is to have as few plugins as possible. This helps speed up your page load time. However, some plugins are just too good not to use, they save time and make my life simpler.
Tribulant Software
Here is the Popup that I use. Very fast to install and be up and running in no time. Almost a plug and play. TRIBULANT POPUP MAKER LINK This is the best newsletter that I have used yet. Easy with lots of options. Great customer support!
Tribulant software makes a wide variety of plugins to help make your website run smoothly. I also use their WP Recipe Maker plugin. I started with the free version and have upgraded to the Pro. If you are a blogger or thinking about blogging they have some great options.
Send Owl
This is a site that will help you connect with advertisers and publishers. They will also pay you to advertise their site. Here is the link for more information.
Website Hosting
I have been with Godaddy webhosting since the beginning. They have a managed WordPress option and that has been a lifesaver. When I was just starting out and messed things up, they would fix my mess.
It is a wonderful feeling to be able to call someone to help. They offer so many options that when my daughter wanted to start a blog, this is the way we went. Someday, I may outgrow them, but for now, things are just as they should be.


Affiliate Resources
Affiliate sales is money that you make for promoting others products. I have tried a few different affiliate sites; however, they are not all the same. Some are harder to join than others and some are better than others too. Here are a few that I like. Once you are accepted, you can browse through hundreds of businesses to see which ones fit your niche.
Then it is time to get accepted by the companies you are interested in promoting. Once accepted, you will have access to links with your unique code. If someone clicks on a link with your code and makes a purchase within the specified timeline identified by the company, you will get a percentage of the sale.
When I first started blogging, I found this just amazing. A whole new world opened up for me.