Spring is less than a month away and these 19 gorgeous spring wreaths for your home decor will help announce its arrival. These wreaths will look wonderful on a front door. A wreath is a great way to add style. When I drive through the town or country, houses with a beautiful wreath on their front door grab my attention. They are just so welcoming. Here are some great options for you to consider for your home.
19 Gorgeous Spring Wreaths for Your Home Decor
They are sure to Brighten Your Home
*Post contains affiliate links*at no additional cost to you for more information please read the disclaimer on the About Us page.
Nautical Luxuries Lavender Isles Beach Wreath
Hang this lovely wreath indoors and enjoy the beauty of violet. Includes natural ingredients such as, starfish and sun bleached sand dollars nestled among real lavender sprigs are hand woven together with dried Bear Grass Twists, Echinops, Dark Blue Larkspur, Pearly Everlasting, and Green Millet. Size standard 22″ diameter suitable for most doors.Year-round beach/coastal decor. Lasts longest indoors with low humidity but can be used in sheltered outdoor locations out of direct sunligh.
Get your own wreath here.
Hanging Wall Succulent Planter Wreath
Frame Succulent Pot Iron Hanging Planter. 
Creative metal iron ring frame wire wreath succulent planter, fashion and elegant, bring the warmth of the outdoor garden cleanly into your home. Beautiful Heart rustic style decorative hanging / freestanding metal planter for indoors, gardens, or patios. great for grow succulent plant, perfect home decoration for you or your family. Great for decorations during Christmas time and any other holidays or events, providing a sturdy base for any wreath fresh, dried or artificial. Great for decorations during Christmas time and any other holidays or events, providing a sturdy base for any wreath fresh, dried or artificial.
Get your own wreath here.
Blue Floral Metal Wreath
This whimsical handmade Blue Floral Metal Wreath adds serenity to your porch, front door or backyard. Each bloom is hand-cut and hand-painted in beautiful, dimensional detail. The subtle shades of blue will bring you peace and harmony, indoors or out. Made by artisans in Bali from recycled metal – each wreath is a unique piece of art.
Get your wreath today here.
Rose Wreath
Add sunshine to an indoor wall or door with our bright and cheerful wreath. Display as Mother's Day, Father's Day, or Spring. Wreath can be used as both indoor and outdoor making it a versatile decorating accessory. Hang it above your fireplace, place it on your front door, or on a living room wall. This wreath will bring an enjoyable ambiance all year round.
. Get your natural wreath here.
Green Pears and Silk Hydrangeas Wreath
This Spring Flowers Pear Wreath is sure to brighten your day. Silk Flower Front Door Wreath Welcoming friends and family all year long, this floral wreath is suitable for spring, summer, or fall seasons, and is made on a sturdy wreath base with mixed green leaves, berries, berry clusters, a dozen assorted size green pears and vibrant silk hydrangea blossoms.
Get your own wreath here.
Blush Tulip Front Door Wreath – Stunning Spring Front Door Wreath
This wreath is rated at five stars. The beautiful designer full tulip wreath will transform your front door decor. This would make a great Mother's Day gift too.  This wreath will wow!  It is a very full and lush wreath. Get your front door wreath today here.
Painted Metal Wreath with Daisies
Display this Painted Metal Wreath with Daisies indoors or out for an instant refresh! This wreath's an easy way to add colorful nature to your home as the painted metal flowers create a cheerful presentation. Hang by the concealed hook at back over a natural wreath, on a door or inside a porch.
Get your spring  daisy wreath today here.
Viola's Cheer Pink Orange and Yellow Pansy Silk Floral Wreath

The handmade wreath has a base of natural grapevine and the lovely pink, orange, and yellow pansies make it a great accent piece. While this front door wreath comes with a door wreath hanger, it would look wonderful inside the home as an accent piece. The wreath measures 20-21 inches in diameter and is 5-5.5 inches deep.
Get yours today to welcome in spring here.
Nearly Natural Spring Garden Wreath
Say hello to Spring sunshine, no matter what time of year it is. This pretty 24 Spring Garden Wreath takes everything we love about spring and wraps it into a never-ending circle of colorful sunshine! With a vast array of springtime blooms, sprigs and twiggy base, it looks so real even the bees will be fooled! Makes an ideal home or office decoration and a fine gift as well.
Get yours today here.
Genesee Silk Spring Door Wreath
Beautiful Silk Front Door Wreath For Spring And Easter Wreath Display. Silk coral colored geranium heads, pink flower blooms, abundant silk foliage, wispy blossoms, and berry clusters make this wreath beautiful. This handcrafted wreath is a generous 22-24 inches across and 5 inches deep. The wreath comes in a white box that can double as a beautiful storage box. The UV rated silks are approved for outdoor use.
Get yours now here.

Sunflower Floral Front Door Wreath
This price-friendly wreath is cheery with the sunflowers. It is sure to brighten any space with the bounty of beautiful sunflowers. There is a hook on the back for easy hanging. The wreath is approximately 17 inches in diameter.
Get yours here so you can enjoy one of your own.
Nearly Natural Peony Wreath
This peony silk flower wreath is a perfect mixture of beautiful and bright colors. It is sure to brighten any space in your home.  Great home decor piece to bring in the look of flowers in the garden. I just love peonies.
Get your wreath here.
Spring Flower Wreath
This multi-colored spring wreath is for outdoor use. Hang it on your front door to welcome in spring. Measures approximately 22 inches.
Get yours today here.
Farmhouse Cotton Wreath
Unique Cotton Wreath expands up to 24″ Inch, natural looking and full of large, fluffy cotton bolls. Real Cotton Bolls. Classic Beaufy to add the perfect touch to your door, mantle, mirror or wall. Rustic, Shabby-chic, Elegant, Whimsical, Comfortable are all styles that demand the use of this cotton swirl wreath
Enjoy your very own wreath using this link here.
Lavender Wreath
Decorative wreath has Purple lavender to create a romantic look that makes for a wonderful style, can use it every season! Elegant and vivid color make for a timeless seasonal home décor. Versatile decorating accessory. Hang it above your fireplace, place it on your front door. Perfect for decorating weddings, stages, parlours, bedrooms, offices, dining rooms, birthdays,and others.
Get your lovely wreath today here.
Provence Fields Wreath
Keep the calm of wide-open fields close by with this beautiful, natural Provence Fields Wreath. This gorgeous fall wreath is crafted with dried natural wheat, lavender, and red flax, and is set in a natural twig base. Guaranteed to bring a touch of autumn to your kitchen, bedroom or living area. Get your own provence fields wreath here.
Lighted Geranium Wreath
Welcome guests into your home with a sparkling 22″ lighted geranium wreath. Lush, faux geraniums, decorated with 20 white LED lights will beckon visits all the way from the front door. Polyester flowers, leaves and natural twigs make up this spectacular wreath that speaks love, warmth and beauty. Get yours now here.
Monogram Hydrangea Door Wreath
This spring floral hydrangea wreath includes Full high quality hydrangeas and greenery fill up this beautiful wreath. The bow is also hand-tied and attached to the wreath.***The ribbon is now a gold print chevron or plain burlap*** This wreath with your choice of monogram letter is a great front door design. You will find many ways to display this gorgeous handmade wreath! Beautiful accent to your front door, or anywhere inside your home where you are looking for a bright splash of color.
Get one for your front door here.
Peony Wreath Rose Floral Twig Wreath 
The beautiful artificial peony rose flowers wreath surrounded by plump flowers,simple elegant and comfortable. Lovely wreath features peony accented with greenery color leaves,Vivid natural form,giving people artistic romantic feelings. Hook on back for hanging.Made from iron, polyester, vine.Handcrafted with many many designer quality silk peony flower heads and leaves. Colors that can be displayed for spring, summer, and fall seasons.
Get your own wreath to add color to your home here.
Easter Egg Wreath
This Easter egg wreath fits around a candle. Beautiful for a tabletop decoration. Brighten up a kitchen, dining room or living room with this colorful Easter Egg Wildflower candle ring – perfect for Table Top Decorating!
Get your tabletop decorative wreath here.

If you loved this post, share on your fave social media links. It helps to show me that these types of posts are helpful – thank you!
Here are some other topics you might be interested in.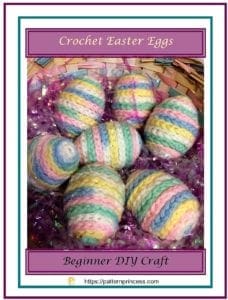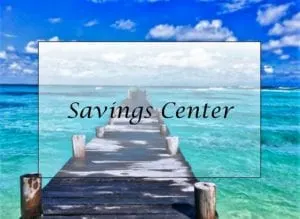 [DISPLAY_ULTIMATE_PLUS]