This gift basket is sure to bring a smile to anyone's face.  You have worked so hard growing and canning your food. Why not give it as a gift.
*Post contains affiliate links*at no additional cost to you for more information please read the disclaimer on the About Us page.
There are many people that would love to get this gift and you can make it so pretty. Have fun making your own from our garden to yours gift basket. Now, while this has more of a Christmas theme, you could use different napkins and plates and it would be a hit for any season.
Canned Goods from Your Garden
The canned goods all have napkins that were cut slightly larger than the top. You can see in the photos how they have the snowflake design on them. To secure them, a colored red and white string was used to tie them on. Then the addition of the places and napkins shown near the bottom of the post help bring the theme all together.
Ideas for Gift Basket Giving
This gift basket could be given as a house warming, get well, to your boss on bosses day, to a friend or family member at the Holiday, or even as a raffle item at a fund raising event. I am sure that this gift basket would have many people bidding to get it. Be creative and show off your garden produce.
Corn 1 Pint
Green Beans 1 Pint
Yellow Beans 1 Pint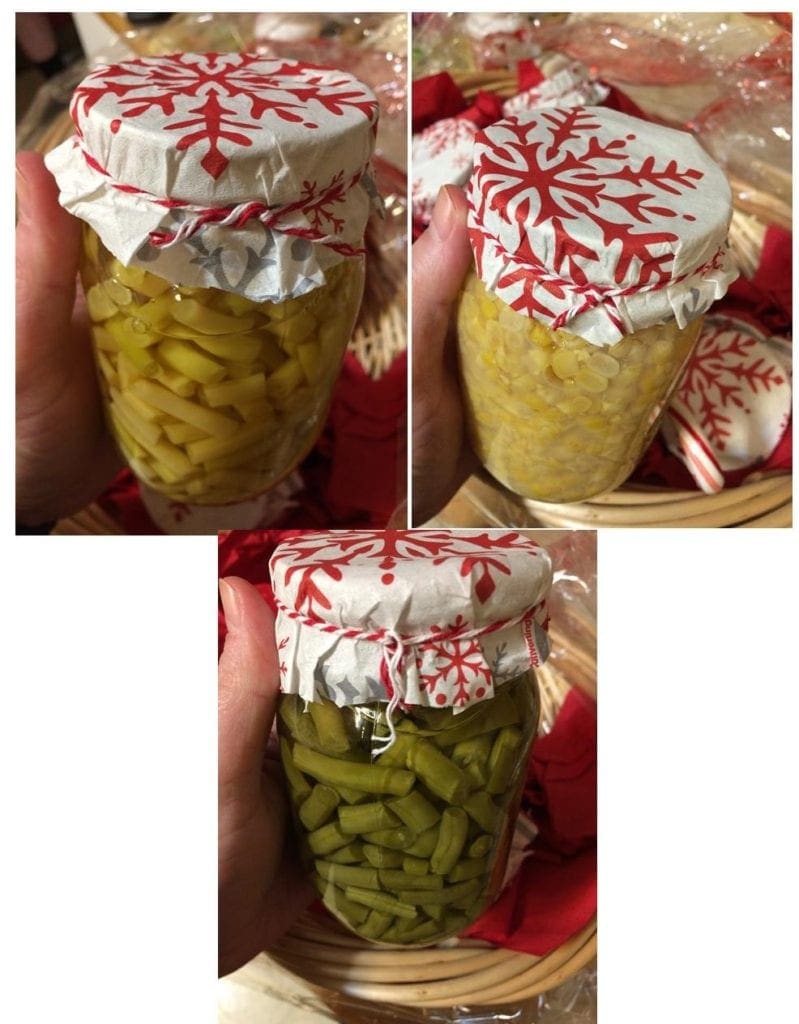 canned corn, green beans, and yellow beans
Decorating the Canning Jars
Take a close look at the pictures of the canning jars. Notice that they have the snowflake paper and string tied around the lid? Hopefully, you did take notice because those are the quick additions that create such a nice show piece. The snowflake is a circle cut out from a napkin and the string is a red and white string that matched. This really adds to the prettiness of the presentation. Paying attention to small details like this will go a long way in making you presentation of your gift basket a show-stopper.
Salsa 1 Pint
Tomato Sauce 1 Pint
Sauerkraut 1 Pint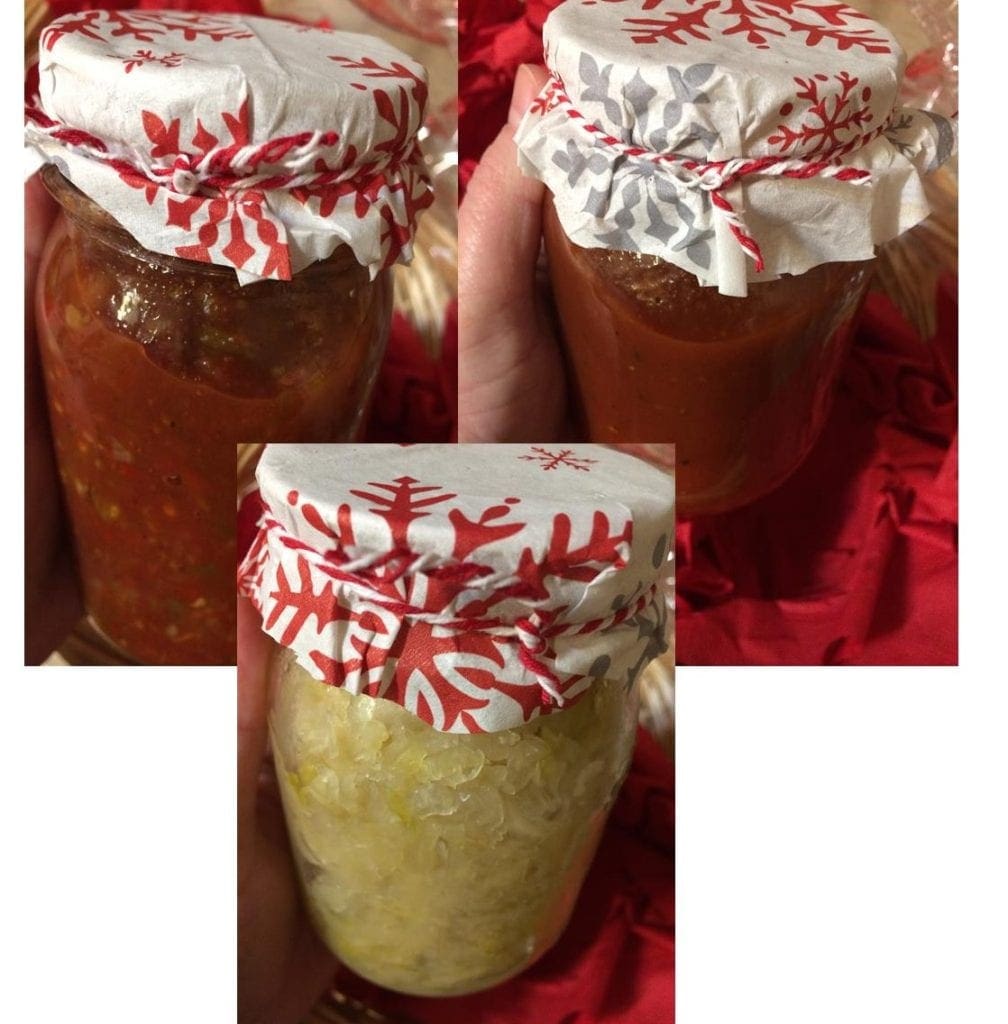 Salsa, Tomato Sauce, Sauerkraut2 Christmas Plate Sets
Christmas Napkin Set
Candy Cane
Card
Cellophane
Red Ribbon
Now, your basket does not have to have the exact same jars of can goods. Use what you have and what you love. The recipient will know it was from your heart.
If you loved this post, share on your fave social media links at the bottom. It helps to show me that these types of posts are helpful – thank you!