Ground bologna sandwich spread is a classic family recipe that my sister has mastered. This is one of those recipes she will make our family as a gift. We really love it that much.
*Post contains affiliate links* for more information please read the disclaimer on the About Us page.
The Best Ground Bologna Sandwich
You know how there are recipes that one person just corners the market on? Well, this is one of those for my sister. She just does an amazing job at this simple sandwich spread. She always made it as a git for my husband, but then she found out that we were all stealing it on him. Now when she makes it, she makes quite a bit more to allow for us thieves.
I wiggled the recipe out of her and I am sharing her time-tested recipe with you.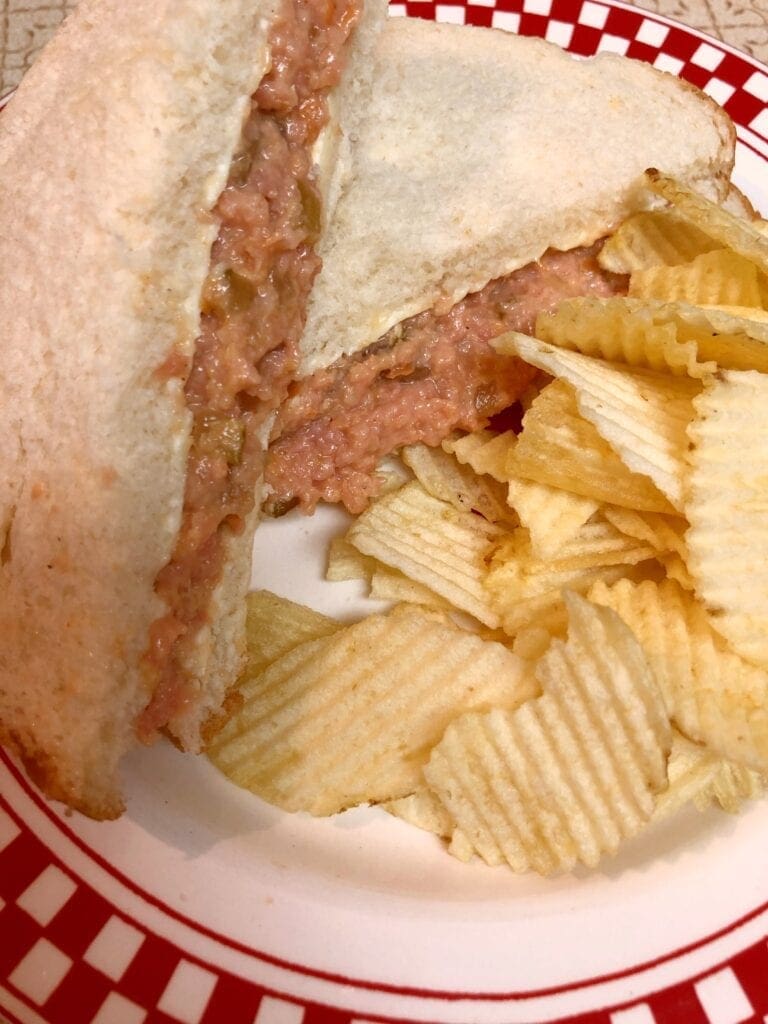 Tools for Grinding the Bologna
Easily grind the bologna. If you own a kitchen aid mixer, there is a grinder attachment for the front of the unit. It does a great job of grinding the bologna.
Can Bologna Be an Appetizer?
Yes I believe it can.
While we usually have this delicious spread on soft bread, I have enjoyed this on a cracker. Add shaved Asiago Cheese for another layer of flavor. Of course, being in Wisconsin, cheese seems to be always somewhere on the menu. We are lucky enough to have Asiago Cheese available locally.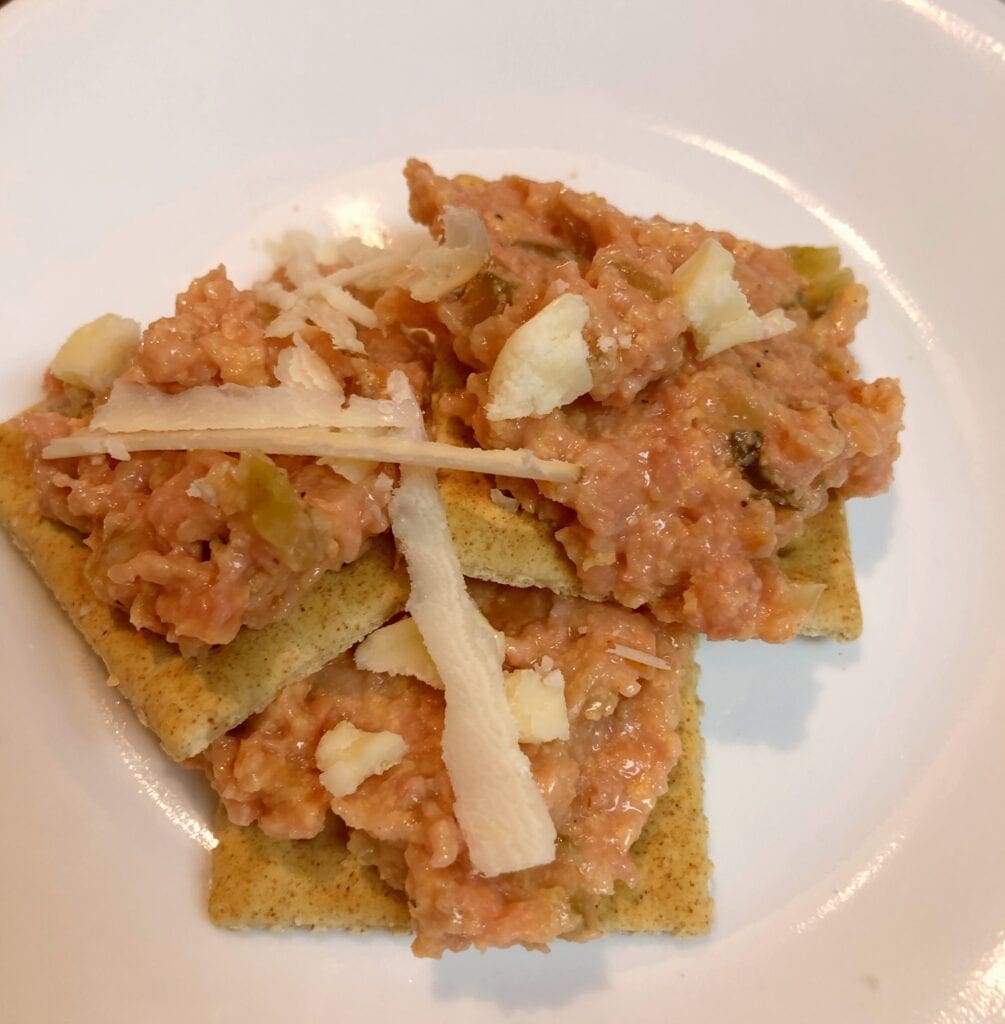 How about serving this as fancy finger food?
Cut the crust off of the bread and cut the sandwiches into triangles. Makes for cute and tasty finger food.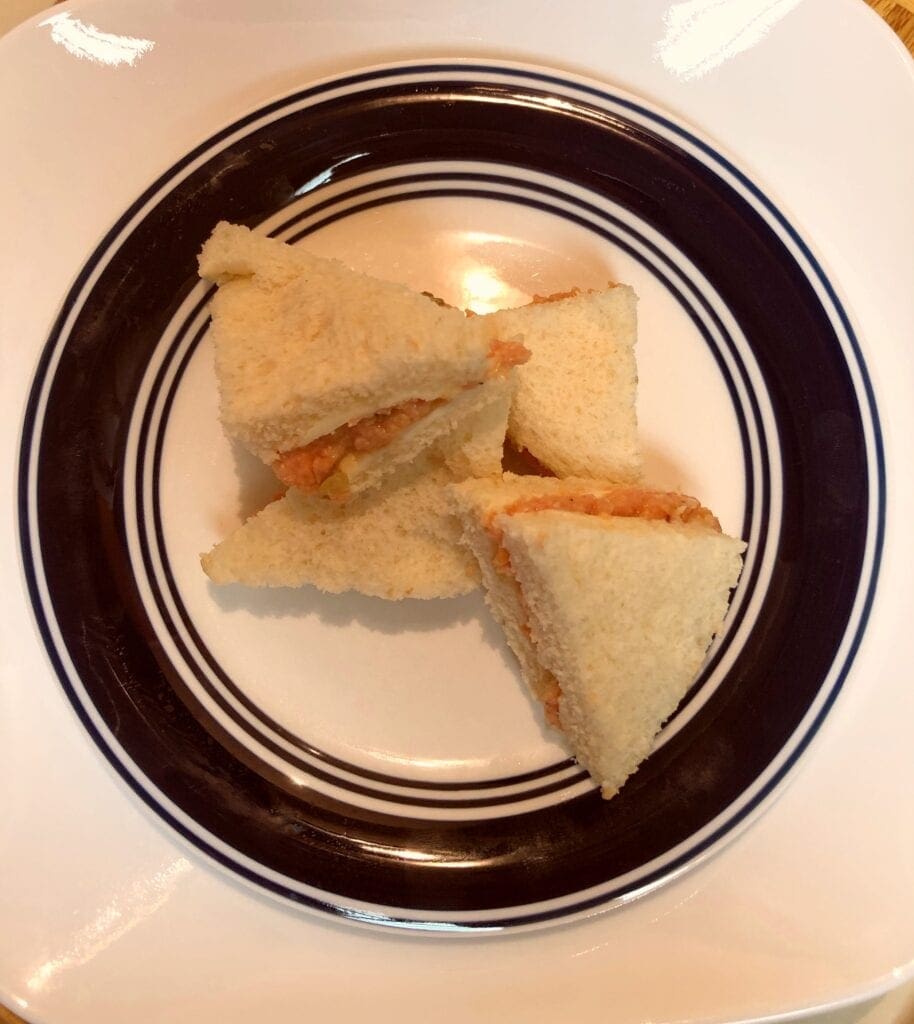 Storage of Sandwich Spread
This sandwich spread will keep for 4-5 days stored in a covered container in the refrigerator. We have even frozen a container of this bologna and made the sandwiches and appetizers later. Still tastes fresh and yummy.
| | |
| --- | --- |
| | |
Grind the bologna in a grinder.

In a large bowl, mix the ground bologna, sweet pickle relish, Miracle Whip, Sugar, and Pepper. Serve on soft bread or crackers.