This deep dish apple pie recipe is so tasty and the crust is so flaky that it is hard to have just one piece. Wow your guests with a pie that looks like it came from a bakery.
*Post contains affiliate links*at no additional cost to you for more information please read the disclaimer on the About Us page.
Time-Saving Tips
You have the option of having this all homemade or substituting some store bought items to help make this apple pie quickly. It is so difficult to find enough time in each day to get everything done that we have on our lists. When I have the time, I will make this pie from scratch. If I am short on time, I will use the time-saving tricks to help me still have it homemade, but with a little help on the side. We all need a little help sometimes.
Your guests are sure to love this pie no matter which way.
Tools of the Trade
If you are new to pie making. You will find the following links very useful. Even if you have been baking pies for years like me, you might want to freshen up your tools.
This is a pretty pie plate that will show off your baking.
I like to use a pastry mat when I need to roll out a dough to a specific shape and size.
If you need to blind bake a pie crust, these pie weights do wonders for reducing shrinkage.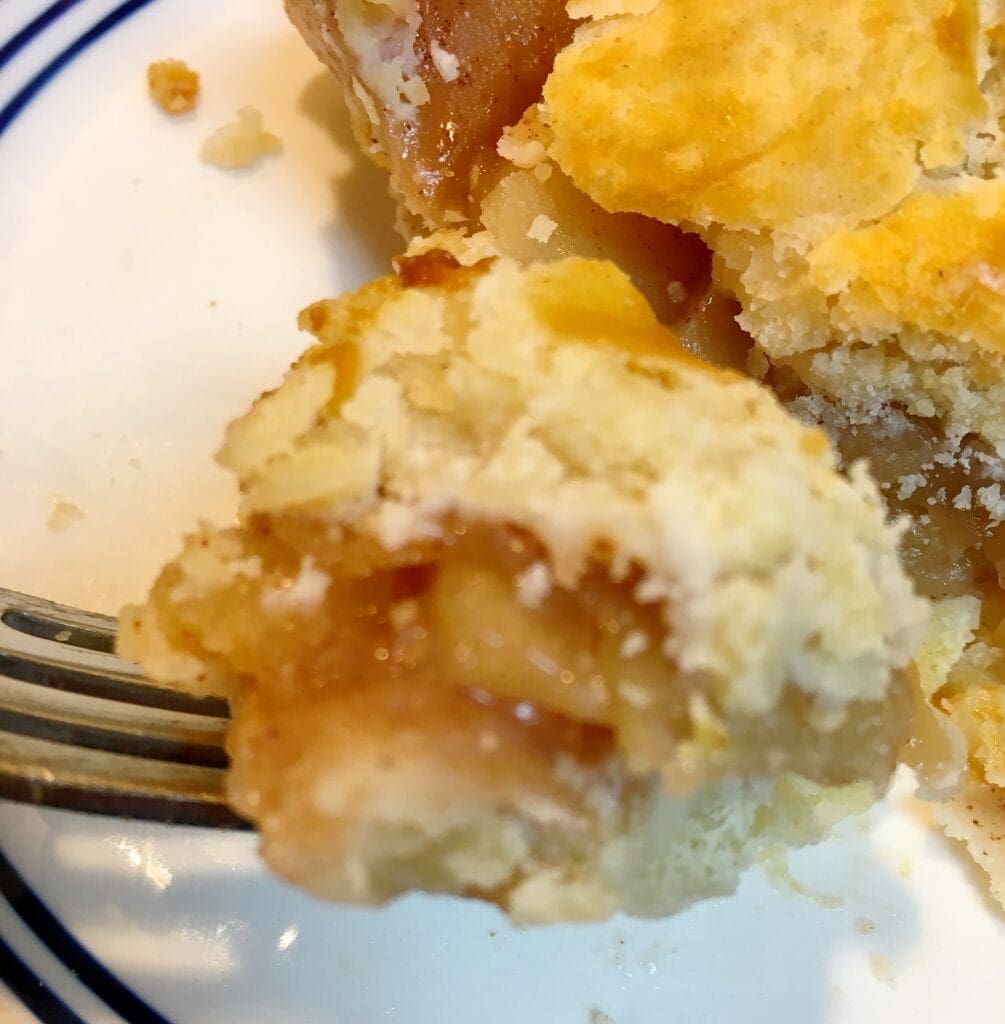 Apples for Apple Pie
While I often use what I have on hand for cooking and baking, it is nice to know what apples are best to use when baking an apple pie. Here is a list of some of my favorite apple for pie making.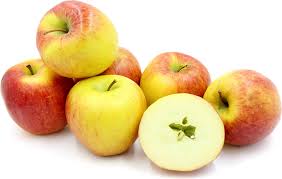 Braeburn
My favorite eating apple is also a great apple pie choice. This apple is crisp with a nice sweet flavor. When baked, it is juicy and does not get too mushy. Just an all-around great choice.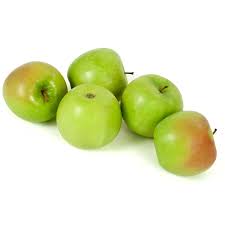 Granny Smith
The Granny Smith apple is a classic with a firm texture. The taste is slightly slightly sour. This is definitely one of the best apples for apple pie.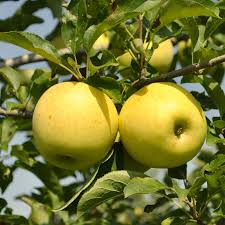 Golden Delicious
This Golden Delicious apple has a mild taste that pairs well with bold flavors. It is one of the most popular in the U.S., it can be found year-round at local supermarkets everywhere.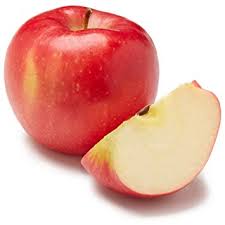 Honeycrisp
The Honeycrisp name says it all. Great sweet flavor and crispy texture. This apple is wonderful to use when you want the apple slices to hold firm. If you are making an elegant apple dessert, this would be an excellent choice.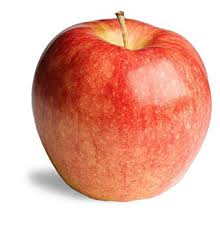 Jonagold
The Jonagold apple is a cross between the Jonathan and Golden Delicious apple varieties. The Jonagold has a sweet and tart flavor and may not need a lot of sugar to make a pie. It is is a lovely apply to eat raw too.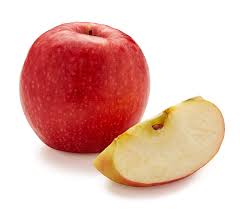 Pink Lady
A Pink Lady apple has a great combination of sweet and sour undertones. This apple is a great choice for both snacking and baking.
| | |
| --- | --- |
| | |
For the apple pie filling, in a large bowl, mix together the apples, granulated sugar, cinnamon, and flour. Set aside.

TIME-SAVING TIP: if you do not have the time to peel and cut your own apples, you can purchase canned or frozen apples and use those in place of the fresh apples.
For the crust, mix together the flour, shortening, butter, salt, and water using a food processor or a hand-held pastry cutter. mix until the mixture holds its shape when a small amount is squeezed together and the mixture has many small lumps the size of peas. Gather the dough together and form into a ball. TIME-SAVING TIP: purchase a pre-made pie dough rather than making your pie dough.

Working on a lightly floured surface, divide the dough in half. Place 1/2 back in the bowl and keep covered. Using the remaining half, use a floured rolling pin to roll dough into a round shape large enough to cover the bottom of the deep dish pie pan. Hints: it is easier to keep rolling from the center moving the dough a slight turn and rolling again. When picking up dough to place in the pan, fold over the rolling pin and let the dough come off the pin while moving it gently across the pie pan. Make the pastry approximately 1 inch larger than the pie pan for easier crimping of the edges.

Dock the pie crust. That means using a fork, you should poke tiny holes in the bottom and sides of the pie crust about 2 inches apart all around. This helps the pie crust not form air pockets and bubble up.
Heap the apple pie filling in the unbaked bottom pie crust.

Cut up butter in very small pieces and place on top of the apple pie filling.

Moisten the outer edge of the pie crust with a little cold water. Hint: I either use my finger dipped in water or I use a pastry brush moistened with water.

Place top pie crust over the apple pie filling

Now it is time to seal the edges. Since this is a deep dish pie, it is important to get a good seal on the edge to help prevent boil over. Fold the edge of the top pie crust over the bottom pie crust pressing to seal thoroughly all the way around the pie.

I cut three slits in the top crust to allow the steam to escape. Sometimes, I will do a fancy design, but if I am doing my everyday baking, I just do the three slits.

Fluted edge. I use my index finger on one hand the the index and thumb on my other hand to press the dough between the fingers to make the edge fluted. Hint: I like use a pastry brush to brush a little bit of water on top of the top pie crust. Sometimes, I even sprinkle granulated sugar on top of that for extra shine and taste.
In a preheated oven at 425 degrees, bake the pie for 50-60 minutes. The crust should be a golden brown color, and if you poke a knife through one of the slits in the top crust, the apples will be tender.
While you can eat the pie piping hot, it will most likely be very runny. The pie needs to cook to have time to have the juices thicken. When like warm, serve.
Serving with vanilla ice cream or cinnamon ice cream, or whipped cream is a great combination. TIME-SAVING TIP: purchase this instead of making your own.