These deviled eggs are perfect for snacks, potlucks, tailgates, and summer dinners.  

*Post contains affiliate links* for more information please read the disclaimer on the About Us page.
Delicious Appetizer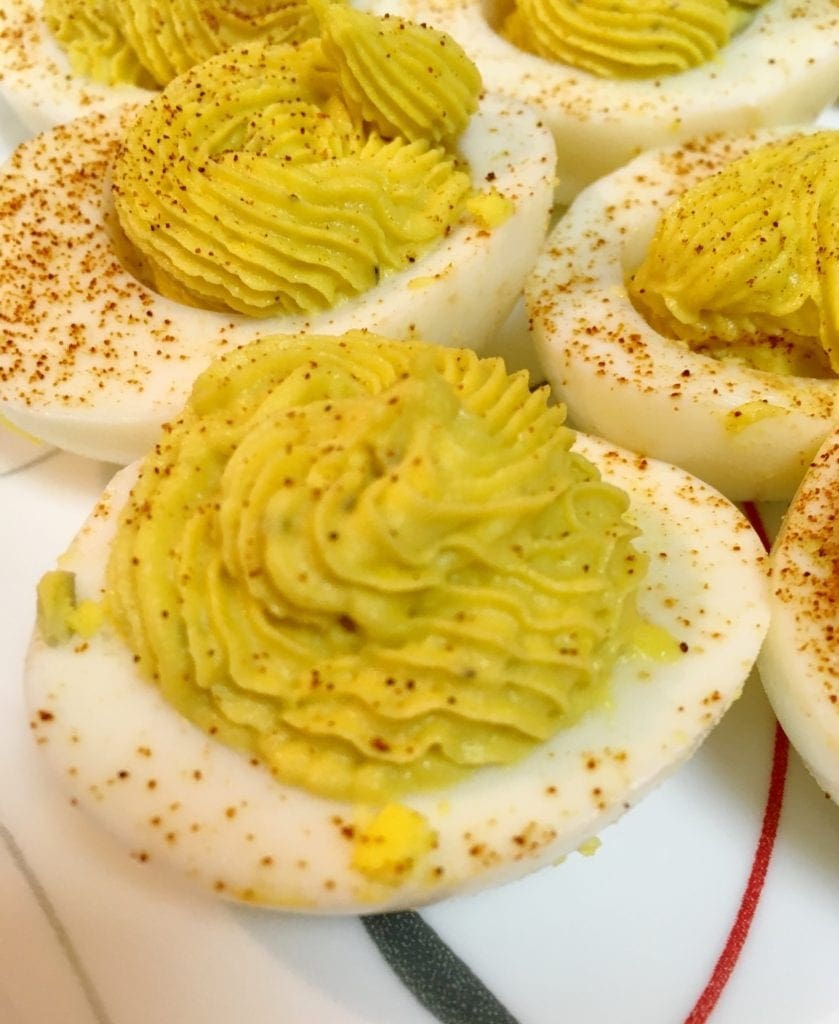 Peeling Eggs Like Pro – Seriously
By accident one day, I ended up finding my secret to peeling hard boiled eggs with ease – every time. Here is the Egg Peeling Secrets for you.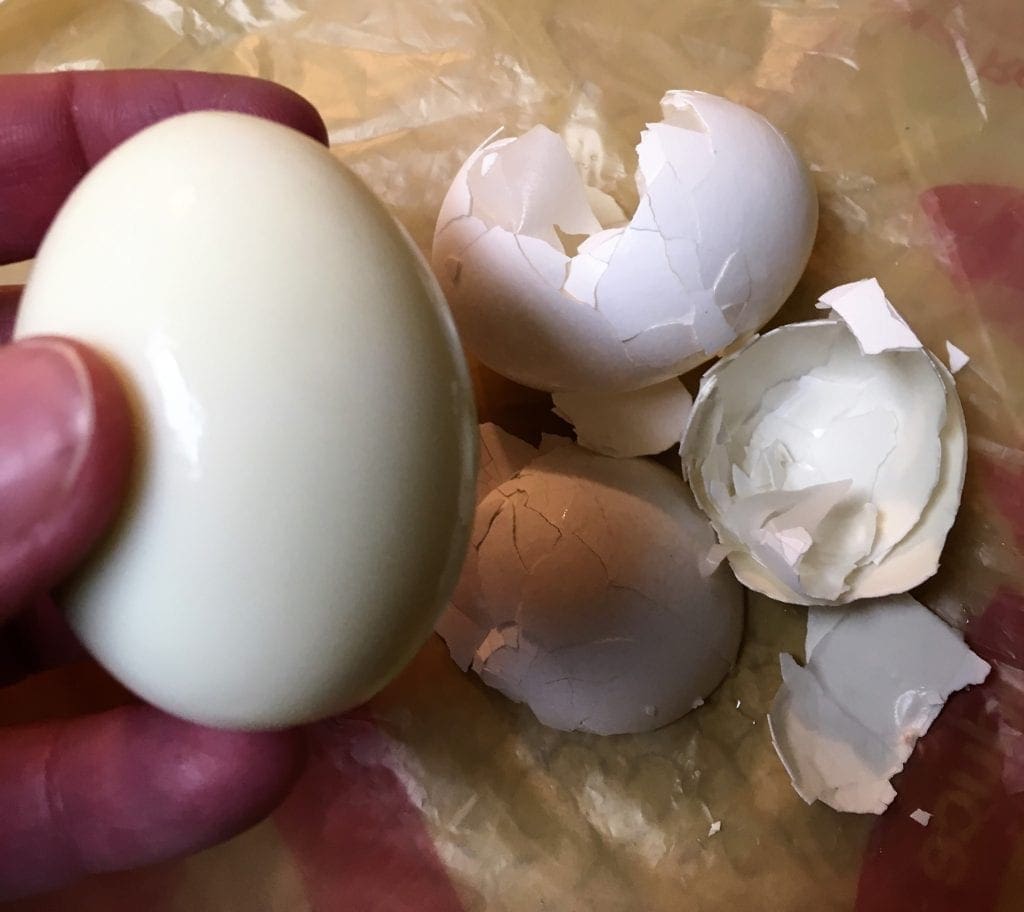 Where did the Deviled Egg Start?
According to Ancestral Findings, while the deviled egg is almost a staple at parties in the U.S., it has existed for years in other countries too. The deviled can be traced back to the Roman Empire era. In the 1400's they began to appear in European cookbooks, and the U.S. in the 1800's.
Deviled Egg Variations
The recipe provided here is the basic recipe, which is our family favorite. I know many people like to add pickle relish. Go ahead and try a few variations until you find the right one for your family. However, there are other ingredients that some people like to add such as:
Top with:
Canned Fried Onions for crunch
Add heat with Jalapenos diced
Diced Pepperoni, Ham, or Crab
Diced Chives
Diced Cucumber
Diced Dill
Storing Deviled Eggs
These can be made ahead of time and stored until serving. They will keep well in the refrigerator 3-4 days.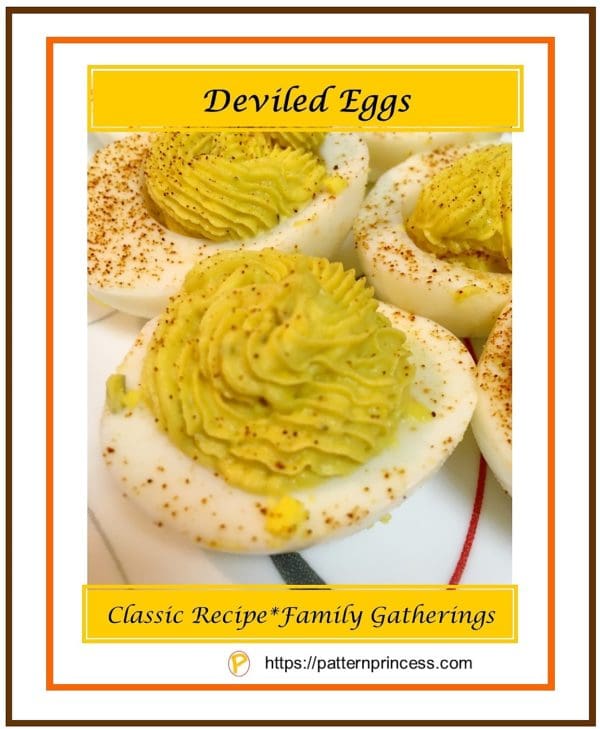 | | |
| --- | --- |
| | |
Place 12 large eggs in a kettle; cover with cold water by 1 inch. Bring to a boil. Reduce the heat to medium low; simmer 10 minutes.

Drain the eggs and run under cool water to cool slightly. Peel the eggs.

Halve the eggs, scoop out the yolk and put that in a bowl for mixing. Place the egg whites on a platter.

Mash the egg yolk. I use a fork to mash the yolk.

Add the Miracle Whip, dry mustard, sugar, salt, and pepper to the mashed egg yolks. I use the fork yet to mix and incorporate the ingredients.

Fill each egg white with approximately a teaspoon of the egg yolk filling. I use two methods to fill the egg whites. One is more of an everyday method. Use a teaspoon and scoop approximately 1 teaspoon of the filling - use another teaspoon to push the filling off of the teaspoon.

If the deviled eggs are going to be served at a special event, then I use a pastry bag and fancy tip to add the egg yolk mixture to the egg whites.

Here is a hint to help fill the pastry bag without much fuss. Place the tip in the bag and secure in place. Then put the bag in a cup. Now it is easy to fill the pastry bag without mess.

Garnish with a sprinkle of the Paprika or one of the variation ideas. Enjoy.