Easily make this delicious pork fried rice and enjoy it on the first day. Leftovers are even better on the second. day. Great lunch option for work too.
*Post contains affiliate links* for more information please read the disclaimer on the About Us page.
Delicious Fresh Food
Pork, Chicken, Beef, or Bacon
No matter what kind of meat you choose to add to this fried rice, it will turn out delicious each time. Substitute the meat you have on hand and make an easy meal that the whole family will love.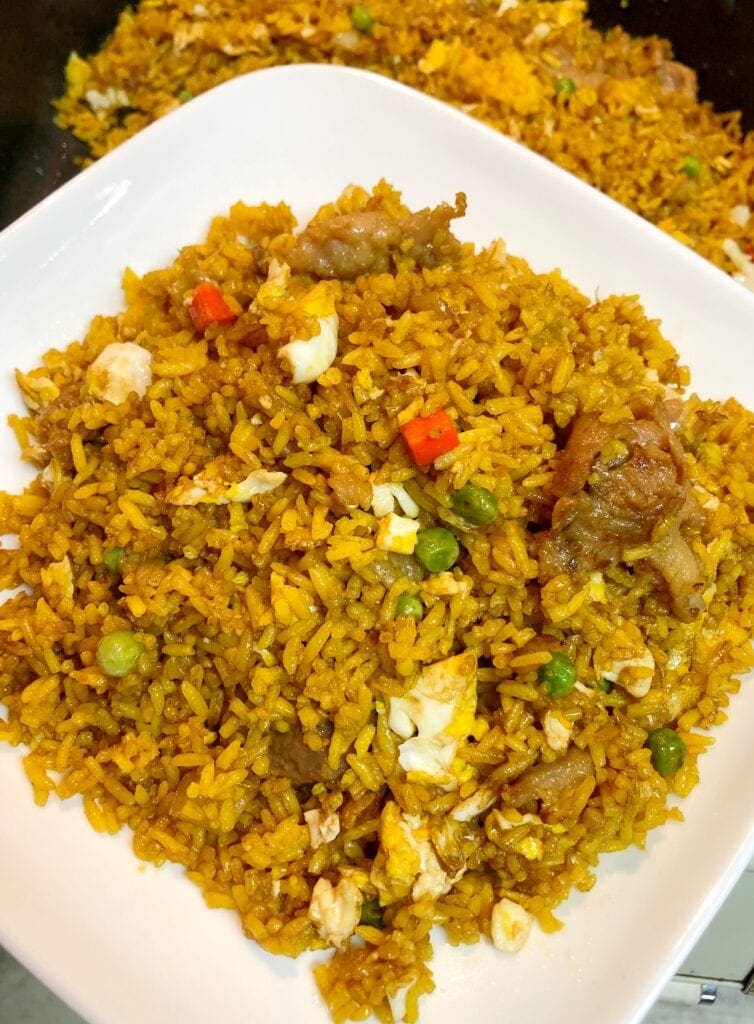 Leftover Fried Rice
If you double this recipe in hope of having leftover fried rice for the next day, here are some hints in reheating. I like to about a tablespoon of olive oil to heat a portion of the rice. It not only adds a bit more flavor, it makes the rice moist during the cooking process. While you can microwave the rice for two minutes, if you have time to heat in a pan on the stove, I think it tastes a bit better. No matter which way you are able to reheat the rice, it is great for lunch the next day or even a snack.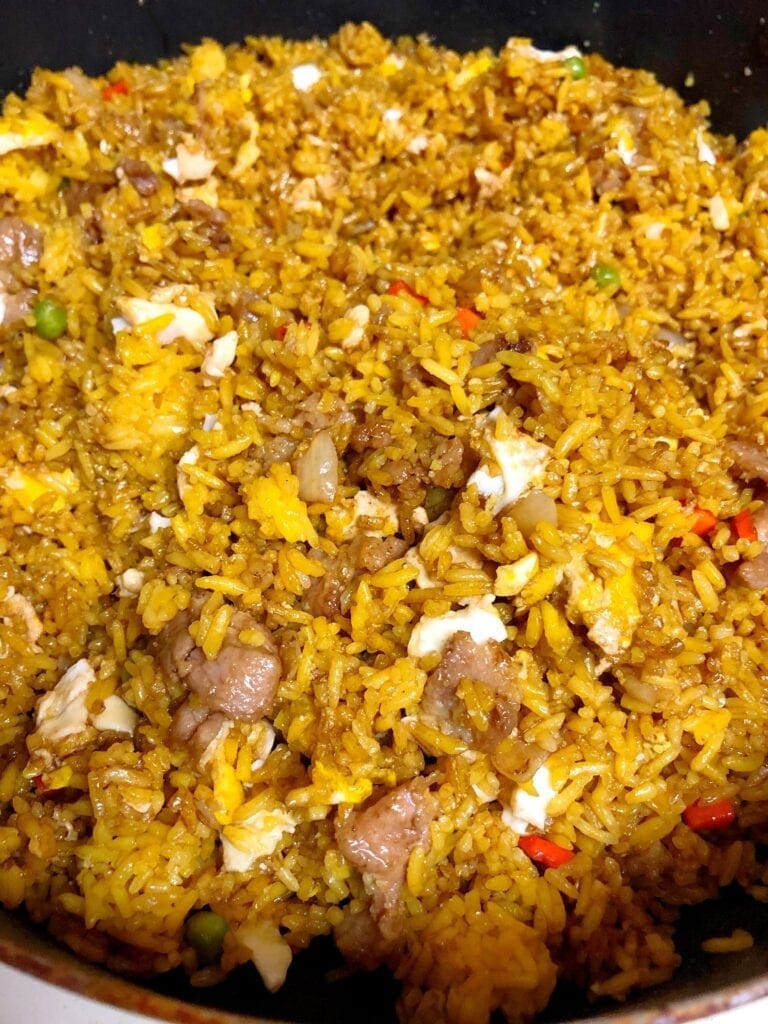 How to Prevent Rice From Sticking to the Pan
When preparing a fried rice dish, it is best to use day old rice. If you do not have any day old rice on hand, then cook the rice and put it in the refrigerator a few hours. Make sure that the rice is cold. This helps the starch from the rice not stick to the pan when frying.
This recipe is prepared using rice that has been previously cooked and cooled.
Skillet versus Wok for Cooking
If you have a Wok to cook your fried rice in, it is a wonderful cooking vessel for this dish. However, if you are like me and have a small kitchen, the items that are in your kitchen need to be used very often; therefore, I do not own a Wok. I wish I had room for a Wok. With that said, I have used a Wok like this one and it was a good quality Wok to cook with. It is a Lodge Cast Iron Wok that is already pre-seasoned. I am so tempted to get one and store it in the basement.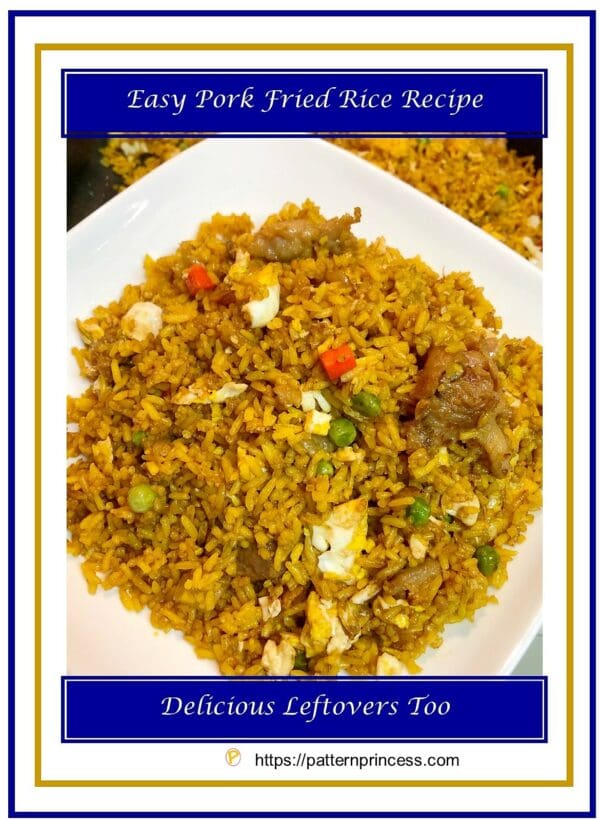 | | |
| --- | --- |
| | |
In a large skillet or wok over medium heat, heat 1 tablespoon vegetable oil. Add eggs and let sit for a few seconds before lightly scrambling and folding the egg mixture over itself. Remove from skillet and set aside.

In the same pan, heat remaining oil then add onion and carrot. Cook, stirring occasionally, until the vegetables are tender.

Add the ground pork to the skillet and season with salt and pepper, then cook until the pork is no longer pink and is starting to caramelize. If you have leftover pre-cooked chicken, pork, or beef, now is the time to add that. Stir in the ginger, garlic, and peas and cook until fragrant, about 1 minute.

Add the rice then stir in the soy sauce, hoisin, and sesame oil. Toss to combine then fold in scrambled eggs.