Use pantry ingredients to make sloppy Joes that will please a crowd. My grandmother never used a canned mix for making hers. Here is Grandma's Sloppy Joe recipe.
*Post contains affiliate links* for more information please read the disclaimer on the About Us page.
Canned Versus Homemade
I do not have anything against using the canned sloppy Joe mix. While I have used it many times throughout the years, it is really just as easy to make using a few pantry staples. My family just loves these.  Some people call these sloppy Joes while others call this BBQ. No matter which way you want to say it, these have a wonderful taste and they are super easy to make. Anytime you can use your pantry staples, recipes seem to be much more cost effective. So, save a few pennies with this Sloppy Joe recipe too.
Taste From Childhood
When I want to remember the taste of Sloppy Joes from my childhood, that would be the Grandma's. To be honest, I do not remember my mother making any Sloppy Joes. I have many warm memories of my Grandmother making them. When I was growing up, she would whip up a batch quickly and they always tasted amazing. We ate it on bread most of the time as she did not always have hamburger buns. To this day, I eat it both ways.
Family Memories
I hope that this recipe will be incorporated in your meal plan once in a while and that your family has many years of fond memories of your cooking too.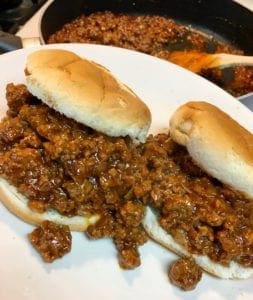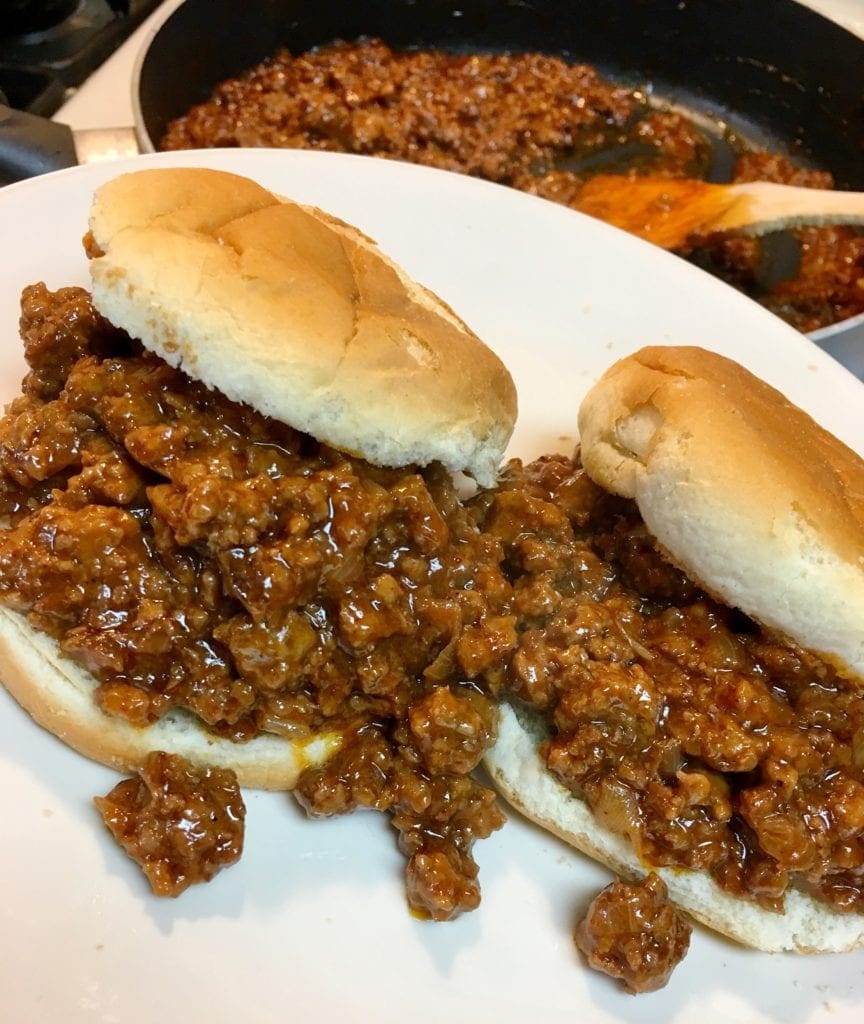 | | |
| --- | --- |
| | |
In a large skillet, add the oil and diced onion. Cook about a minute until starting to become translucent.

Add the hamburger. Salt and Pepper to taste. Break up during the cooking process so the hamburger cooks in small pieces. Once the hamburger is cooked, if there is a lot of grease, go ahead and drain and return to pan.

Add all of the other ingredients: Worcestershire sauce, brown sugar, rice vinegar, chili powder, tomato soup, and catsup.