This applesauce if full of flavor! Just the right amount of sweetness with a hint of cinnamon. I like to have a few apple pieces left in the homemade applesauce too. Just seems to make it more of a snack.
*Post contains affiliate links* for more information please read the disclaimer on the About Us page.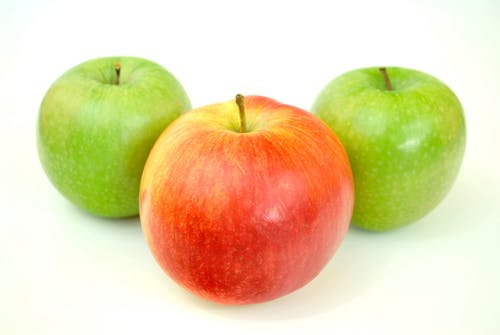 Homemade is Quick and Easy
This applesauce recipe is so quick and easy, it can be made year-round with any type of apply you enjoy. Homemade is just so much better than canned applesauce.
Homemade is a Great Way to Know What is in Your Food
You know exactly what has been put in your food. This fresh applesauce disappears quickly in our house.
Applesauce As An Oil Alternative in Recipes
In many baking recipes applesauce can be used for part of the oil. Generally, when making quick breads, brownies, or cakes, half of the oil can be replaced with applesauce. I find that it gives the recipe a bit more moisture.
Refrigerate, Freeze, or Can
This homemade applesauce can be refrigerated and eaten within a few weeks. If you do not plan on eating it that quickly, then it can be canned. Lastly, for quick long term storage, they can be frozen and enjoyed later.
Doesn't This Look Yummy?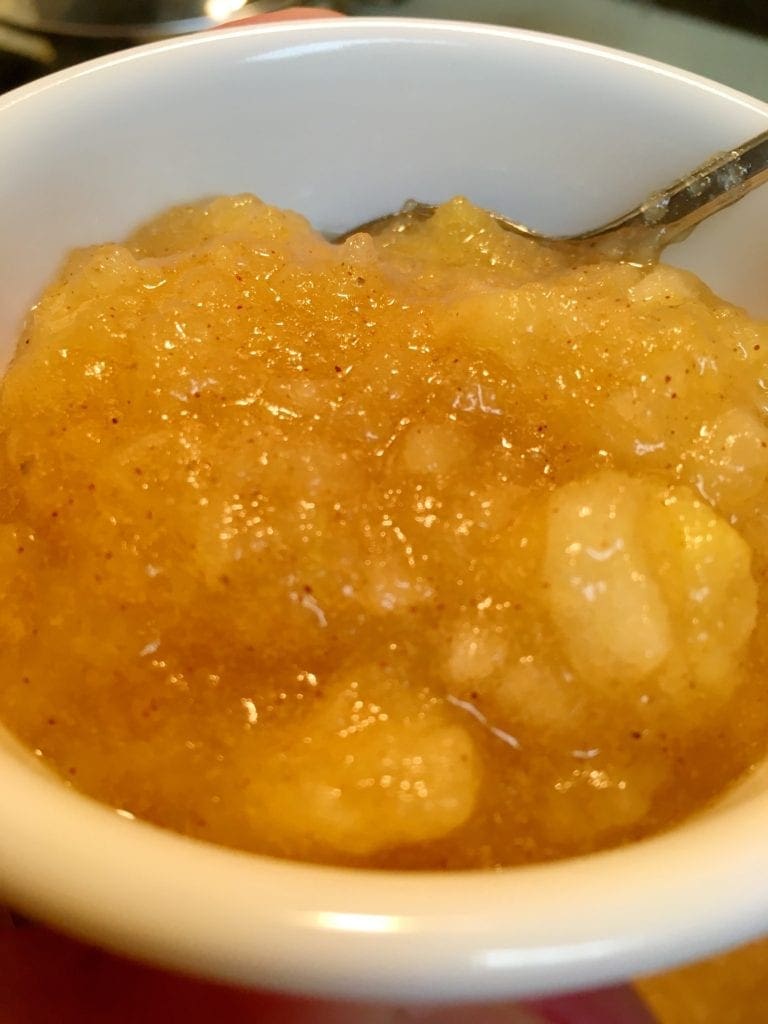 If you still have some apples left, this Apple Coffeecake with Cinnamon Cake is delicious and easy to make.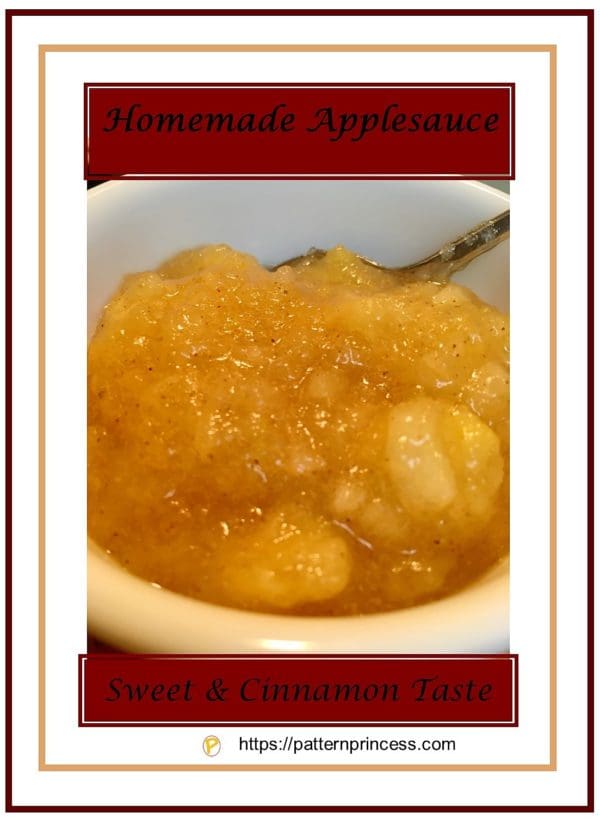 | | |
| --- | --- |
| | |
In a large saucepan, combine the apples, lemon juice, and water. Stir to coat. Cover and cook over medium-low heat for 20-25 minutes. Stirring every few minutes. The apples will be mostly mashed with a few chunks left yet.

This is the stage where our family enjoys it. Add the sugar and the cinnamon; cook another 5 minutes. Cool and eat.