This peanut butter pie is just the right amount of creaminess. It is just the right amount of sweet and fluff to make this a pie that you will crave. At least I do.
*Post contains affiliate links* for more information please read the disclaimer on the About Us page.
Peanut Butter Pie Done Just Right
I have a secret. Normally, I don't like peanut butter pie. Yikes! I know… They are generally too sweet, runny, grainy, or just don't have a good peanut butter taste. Sounds like the mama bear, daddy bear, and baby bear bed. I guess that this one was just right-tried this one and it was an immediate hit for me.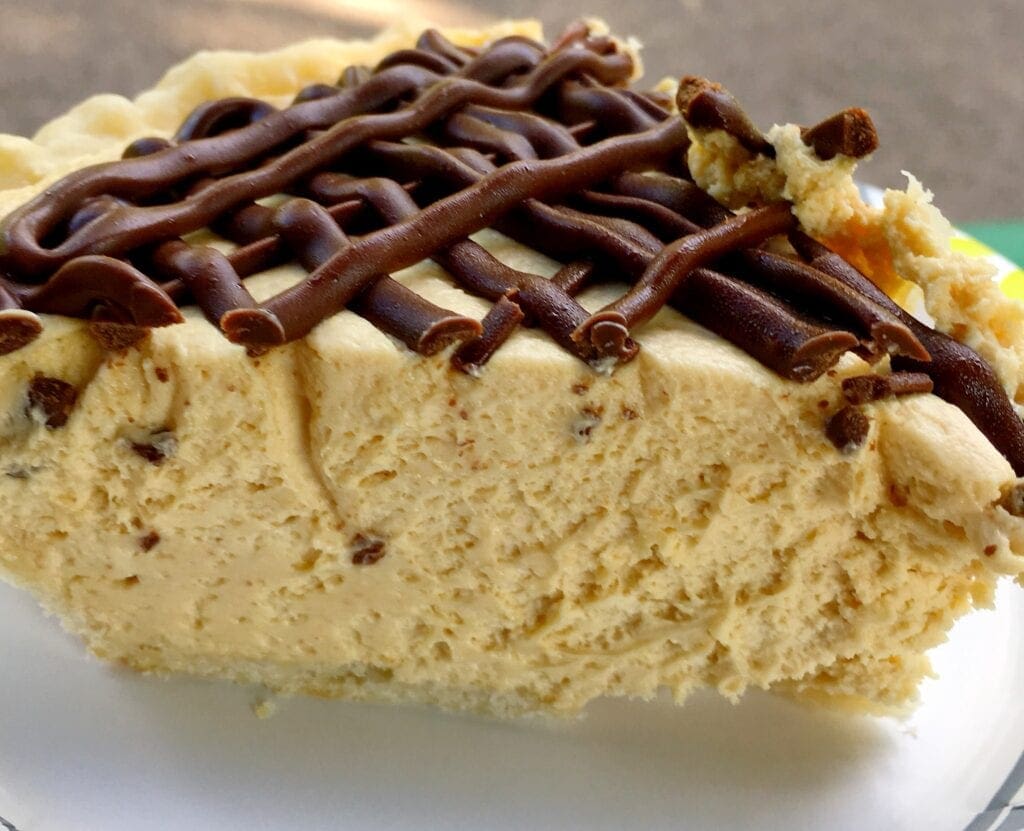 Favored Pie
Recently, there was a pie sale for our local choir and this peanut butter pie was one of the first ones to sell out. There were four other peanut butter pies there and this one was the winner by far. A cook always wants to know that their food is enjoyed and there is no better reward than seeing it fly off the table by happy pie eaters. A nice pie plate to display this beautiful pie in can be found here.
Pie Crust
The pie shown in the photo has the peanut butter pie filling in two regular pie crusts (pre-baked). If you are looking for a good recipe for a classic pie crust, I have a no-fail recipe here.
However, you can put this in a pie crust of graham cracker, crushed Oreo, or a vanilla wafer crust. No matter which you choose, this peanut butter pie filling is sure to taste great.
Drizzling the Chocolate
When drizzling the chocolate on top of the peanut butter pie, it is nice to have a pretty design. I find that it is very easy to do with a plastic squeeze bottle. I melt the chocolate chips in the microwave. Then I spoon the chocolate into a bottle. It makes it easy to control the chocolate flow and create pretty designs. Give it a try with this bottle set. I approve.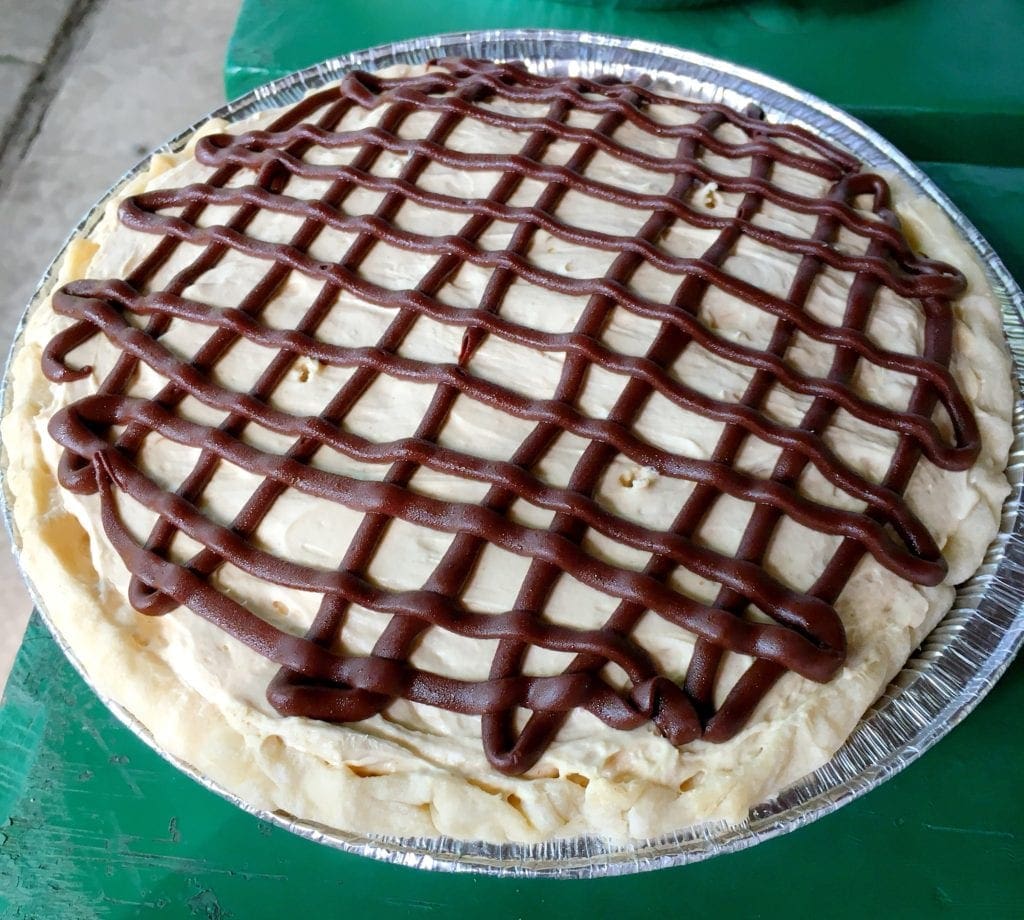 Real Crowd Pleaser
At your next bake sale or family gathering, give this easy peanut butter pie a try.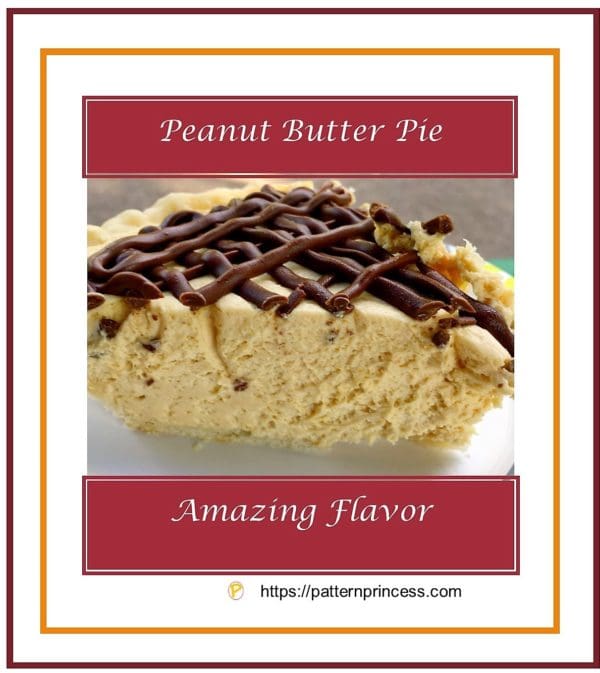 | | |
| --- | --- |
| | |
Beat together the cream cheese and confectioners' sugar. Add the peanut butter and milk. Continue mixing until smooth.

Fold in the whipped topping

Divide filling between two pies.

In a microwave safe bowl, melt the chocolate chips in 1 minute increments until melted. Spoon the mixture into a plastic bottle or bag for easy decorating on the pie. Here is a picture of the pie with the chocolate drizzles on top. It not only adds flavor, but a nice pleasing look too.

Cover and freeze until firm. Thaw before serving.