After making many of these pecan pie bars, I am going to enjoy some for myself. Yes, you see two on the plate by my coffee…Unfortunately, I will have no problem eating both of them.
They really are scrumptious.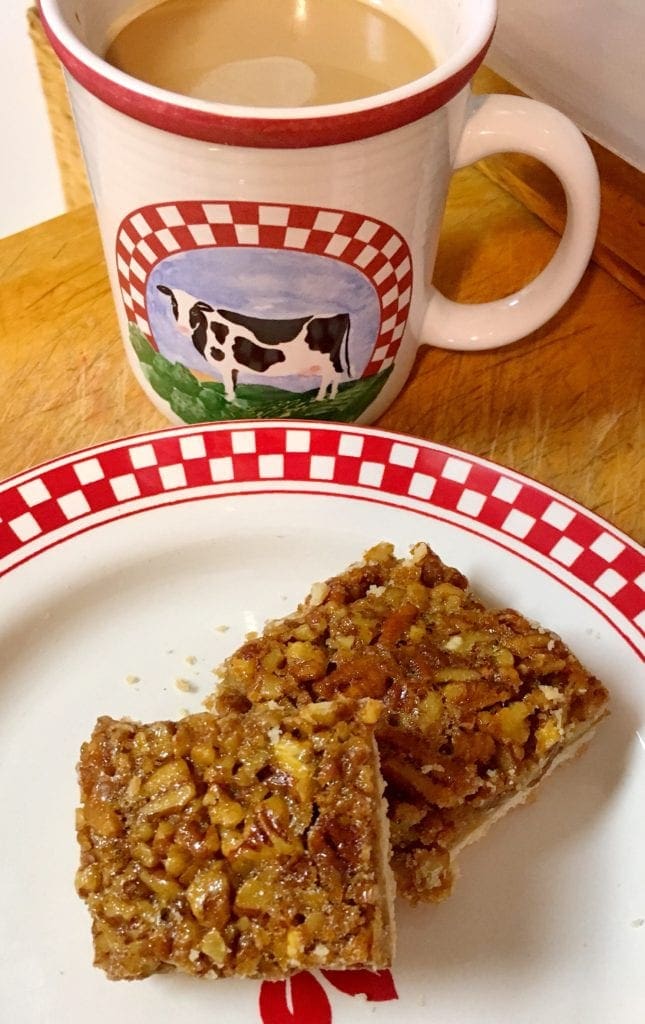 If you loved this post, please share on your fave social media links at the bottom. It helps to show me that these types of posts are helpful – thank you!
Here are other recipes you may enjoy making.