This sweet pepper soup tastes a bit sweet, but very fresh. It is a great soup to make in the winter.
Figuring out Recipe
I first had this in a cafeteria at school. I was a bit skeptical at first, but I gave it a try. See, it pays to try something new once in a while. I liked it so much, I recreated the recipe at home. It did take me a few tries, but i think the recipe I created tastes very similar to what I had and when I do make this sweet pepper soup, it does not last for long. I would bet that even your most picky eater will east this. It is a very satisfying soup.
This post contains affiliate links. If you purchase something, this does help me keep the blog viable; however, it is done at no additional cost to you.
Try Amazon Prime 30-Day Free Trial
Soup Kettle
Our cold winters here call for soups all winter long. I work long hours so I try to have a soup available for the family to heat up. I don't have to worry so much about if they have something good to eat. This is much better than grabbing chips or something else similar. There are two types of kettles that I normally make my soups in. Links are provided below.


I like the stainless steel pot a bit more because it is lighter than the dutch oven. But the dutch oven goes into the oven, as well as, the stove top if needed.
Foodie Cook Books
No matter which kettle you choose to use, If you're like me, you will have a tiny cup of the soup before I serve my family to taste it.
Kitchen Essentials

Find a sponsor for your web site. Get paid for your great content. shareasale.com.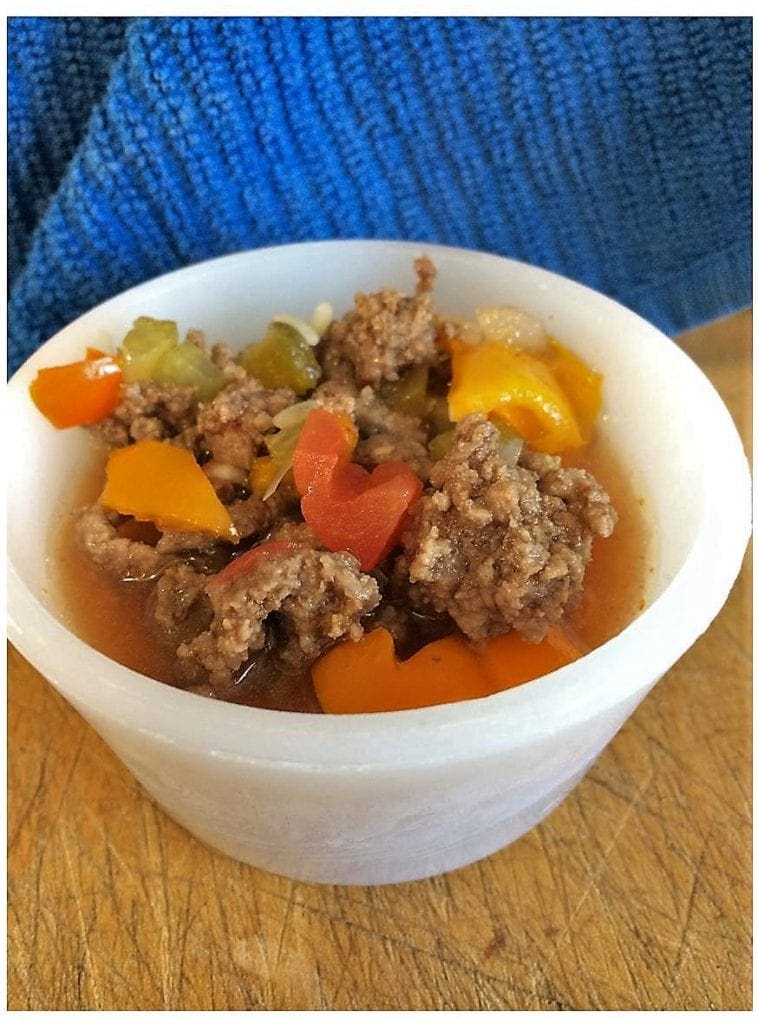 | | |
| --- | --- |
| | |
Brown the hamburger in the oil

When the hamburger is about ½ browned, add the celery, onion, sweet peppers, and garlic.

Once the hamburger is browned, the vegetables will be about done too; add the tomato soup, diced tomatoes, chicken stock, sugar, rice, and salt and pepper to taste.

Add water to the desired thickness of the soup Add water to the desired thickness of the soup

Bring to a boil and turn off heat; keeping pan covered. The rice will complete cooking in the hot soup in about 30 minutes. Enjoy!
Tastes a bit sweet, but very fresh. It is a great soup to make in the winter.
If you loved this post, share on your fave social media links at the bottom. It helps to show me that these types of posts are helpful – thank you!
Asiago Cream Sauce and Chicken
 *Post contains affiliate links* for more information please read the disclaimer on the About Us page.