Chocolate Truffles can be flavored with a variety of flavorings. Our family enjoys these truffles every year during the holiday season. They are also great to make and give.
*Post contains affiliate links* for more information please read the disclaimer on the About Us page.
Easy Recipe Requested Often
This recipe is a family favorite that is requested often. I ended up incorporating this recipe into my Holiday baking about ten years ago. Who knew that they would be so good and it would become an annual event. Multiple batches of this are made and I am lucky if I am not making more before the holiday season is over.
Left Over Chocolate
I had chocolate left over from making the English Toffee for years. Normally, I would just take the chocolate, mix it with raisins and peanuts and drop it by spoonful onto waxed paper. Another great recipe that my husband hoards. About ten years ago, I decided to made these truffles. Well, now they are one of the most requested chocolate treats throughout the Holidays.
Chocolate Truffle Recipe Hints:
I also use a small cookie scoop to make uniform truffles. It helps the job go really fast. However, make sure that when you use the cookie scoop, you don't dig deep into the chocolate mixture. I have had my son-in-law help me and do that and he broke the cookie scoop. You need to scrape off the chocolate and it fills the cookie scoop with chocolate without breaking anything.
I have a separate bowl of the topping that I want to roll the chocolate balls in. After I drop the chocolate ball in the bowl, I use a teaspoon to roll it around in the topping. Then I set on waxed paper that is on a cookie sheet to set. Since I usually make these during the winter months the most, I set the cookie sheet in the garage for 30 minutes to set. Then I put in containers or zip lock bags. No matter how you store them, they do not last long.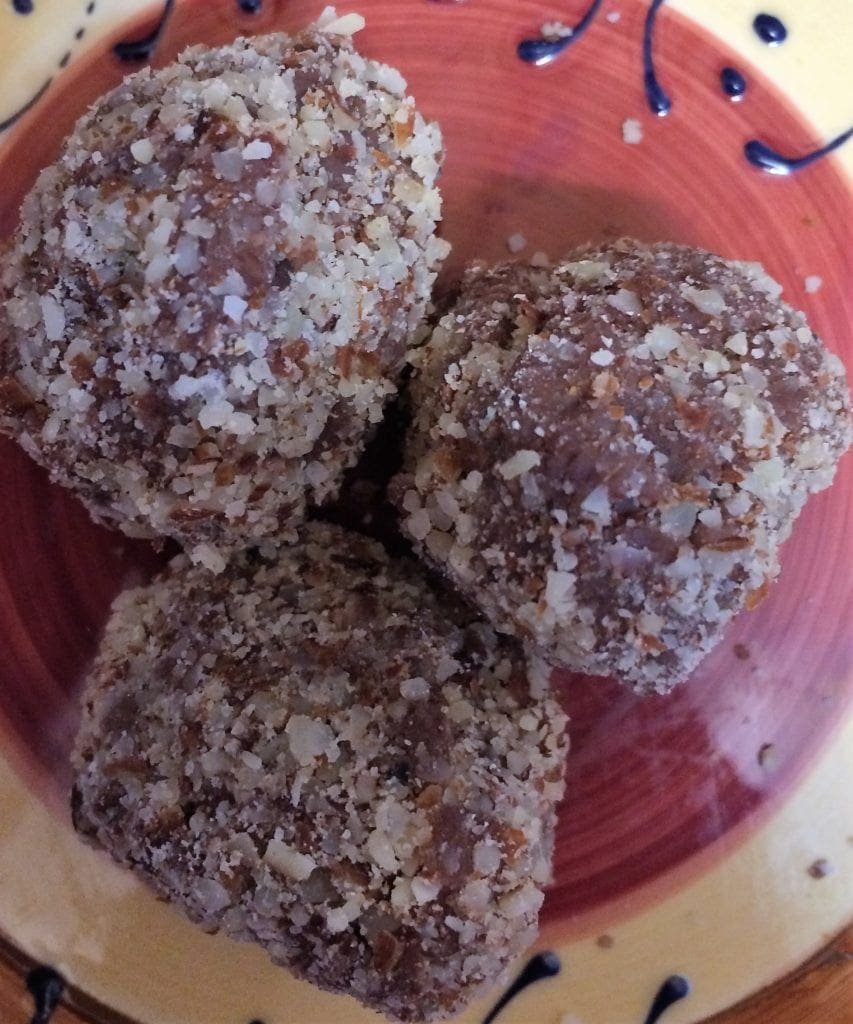 Budget Friendly
Truffles around the holidays are a great way to indulge without spending a lot of money. It can be very costly to purchase truffles. While the chocolate to make this candy is a bit costly, it could be made with your everyday chocolate chips found in the super market. I doubt that anyone could tell the difference. Use your imagination for serving and packaging as gifts. Yes, I said gifts. I have given these truffles to so many co-workers and every year, they ask if they will get them again. So, save some money and wow your family and friends with this decadent treat!
These no-fail truffles can be served on a fancy plate or boxed for a decadent gift.
Print Recipe
No-Fail Truffles
Yum
Creamy chocolate coated in almonds.
| | |
| --- | --- |
| | |
Melt chocolate in microwave safe bowl 1 minute at a time stirring in between. Normally 2-3 minutes total.

Add vanilla to the 1 cup of whipping cream. (I find it mixes best if this is at room temperature). Add this mixture to the melted chocolate. Stir until all mixed.

This is the chocolate mixture after the cream has been incorporated. It is not ready to be put into a covered container and chilled for 1 hour.

Form into small balls (I normally use a very small cookie scoop for nice even balls and to make them faster). I drop the balls into the chopped nuts, roll them around, and scoop them out using a teaspoon. I put them on a waxed paper lined cookie sheet. Cool. Enjoy!
Variations:
The recipe I provided above is the family's favorite version. Play around with what you roll the truffles in to create your own unique taste if you choose. I have used cocoa powder, powdered sugar, colored granulated sugar, various kinds of nuts, and crushed graham crackers.
If you loved this post, please share on your fave social media links at the bottom. It helps to show me that these types of posts are helpful – thank you!
[DISPLAY_ULTIMATE_PLUS]
Here are other recipes you may enjoy.