Tender pasta, creamy dressing, tender tuna, and a few other delicious ingredients make this tuna pasta salad great tasting comfort food.
*Post contains affiliate links* for more information please read the disclaimer on the About Us page.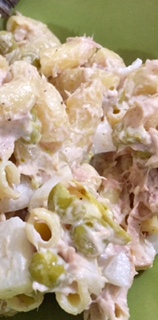 This tuna pasta salad is a classic!
It easy, fast, and I usually have all the ingredients that I need to throw it together.
Pasta and Tuna Make a Great Healthy Meal Too
This is wonderful as a meal. There are so many great health benefits from eating tuna fish. It is a good source of protein and omega 3 fatty acids that are supposed to help fight heart disease.
Time Tested Tuna Recipe
This is one of those recipes that has been made so many times, that it can be made from memory.
However, that is not to say that this recipe hasn't been tweaked to be made just the way we like it. For the sauce in this recipe, it is made from a mixture of Miracle Whip and mayonnaise.
I love the creaminess and the fresh taste of this salad.
When my daughter makes this recipe, I am lucky if I even get a taste of it. Her husband and father-in-law get their share first. This is one of their favorite foods – it just doesn't last around them very long. Of course, for a person that is relatively new to cooking, that is the best feeling in the world.
Time Saving Hints in Preparing This Delicious Tuna Salad Recipe
While your pasta is cooking, prepare all of the other ingredients. By the time the pasts is done, the tuna salad will be moments away from being done.
I like to cook the pasta by draining it in a colander and running cool water over the pasta. Shake the colander a few times to help the last bit of water drip off. Add to bowl with the rest of the salad ingredients.
Make sure that both your bowl and kettle is large enough to hold 24 ounces of cooked pasta. This will save you from having to dig out a larger bowl in the middle of the process.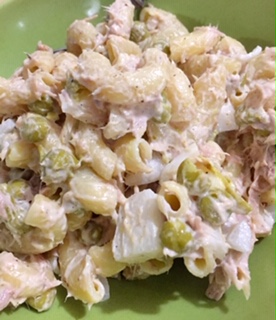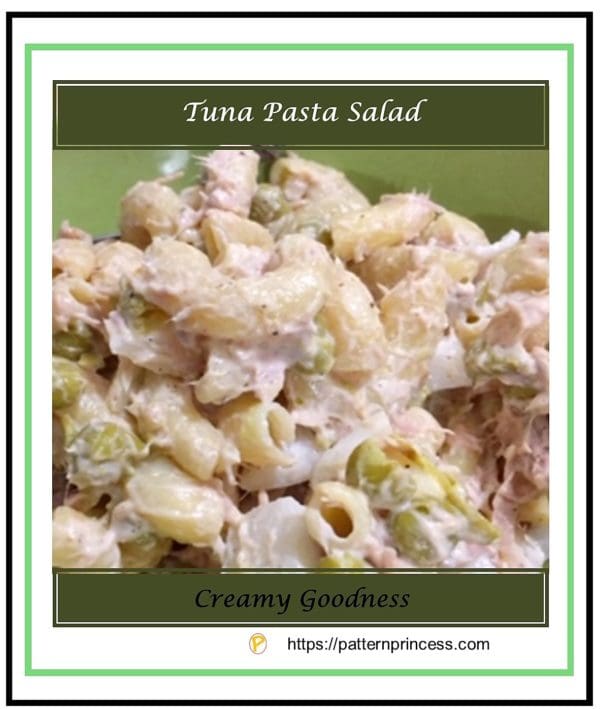 | | |
| --- | --- |
| | |
Cook, drain, and rinse the pasta. Set aside.

In a large mixing bowl, combine tuna, onion, peas, cheese (if desired), dry mustard, salt, and pepper.

Add pasta, mayonnaise, and Miracle Whip. Mix ingredients together.

Sprinkle the paprika on top of the salad. Serve and enjoy.