Her are a few lovely shawl wraps for adding style to your everyday wear or the most glamorous party. They are so versatile and there are so many beautiful styles.
*Post contains affiliate links*at no additional cost to you for more information please read the disclaimer on the About Us page.
These warps can be made into a vest or dress. It can be wrapped around your shoulders. It can be wrapped around the front and tied in back to make a halter. The looks that can be achieved with Shawl Wraps are endless.

Shawl Wraps are in style.
Be Creative!
Christmas Presents
Now is the time of year that I start looking for things on sale to get people for Christmas gifts. I like to get the people on my list nice things, but I don't want to pay a lot of money for these nice things. If you pay attention to what they like and keep your eyes peeled, you can really pull off a beautiful Christmas without breaking the bank.
The holidays call for shimmery and shine.

Be the talk of the party.
Love these Shawls
So, after I saw a Facebook Post on a shawl, I went looking on the Internet to see how much they were and what was available. They can be a bit expensive, but I found a few that were a great style and beautiful too. These are so nice to get and give. There are so many outfits that a shawl or a wrap would add that special touch.
Dress up a pair of jeans.

Elegant and Easy Style
Dress up your evening with this sequined cape
This unique poncho style sweater cape is perfect for a pair of jeans or over a beautiful dress
A beautiful shawl wrap with buttons on provides a luxurious and easy style

If you would prefer to make your shawl or wrap, here are some beautiful crochet patterns that are sure to inspire.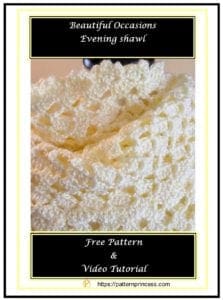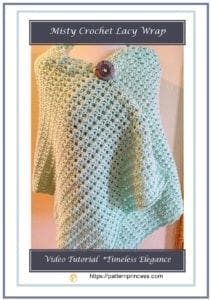 If you loved this post, please share on your fave social media links at the bottom. It helps to show me that these types of posts are helpful – thank you!