I am sharing Simple Social Media Strategies that Exploded my Traffic with you. In less than two weeks – I grew my Twitter following by 2900%? At the same time, I grew my Instagram following by 1150%. Yes, you read that correctly! You might be wondering what is social media traffic…in quick summation, it is engagement with your audience.

*Post contains affiliate links*at no additional cost to you for more information please read the disclaimer on the About Us page.
Simple Social Media Strategies to Exploded my Traffic
How did I Increase my Twitter Followers by 2900%?
Simple Instagram Strategies that Increased my Followers by 1150%
So, if you are like me, you want to engage with your audience and grow your social media traffic and followers. This can be difficult even if you do write a blog post everyday. Unfortunately, I do not have the time to write a blog post everyday; however, I still want to be successful in this endeavor. So, how can we keep up, be successful, and have a life?
You need social media strategies if you blog.
My Blog Post Strategy
My blog posts are on a variety of topics, but mostly crochet and recipes. Once I complete a post, I add affiliate links if appropriate. I double and triple check the spelling and punctuation. I really do not like reading one of my posts later and seeing a mistake. Drives me crazy when I notice something.
I create a Pinterest pin and one for the blog post. The one for the blog post also works well for Twitter, Instagram, and Facebook.  I think I do a better job of creating pin pictures if I have a crochet project or recipe that I completed. I am still trying to increase my skills for creating good looking pins with just words.
Social Media Sharing
I share my blog post on a variety of platforms. For Pinterest, I share to my own boards, and group boards that I am a member of. Additionally, I have a few group boards myself that I will share the post on. Then I share it on Facebook, Twitter, and Instagram. Note, the sharing is not done the same day for all of these social media platforms.
It seems all of the social media sharing platforms will nick you for being spammy.  Once, I shared a post on Facebook six times in a day and was restricted from liking, sharing, or commenting for one week. That was not fun.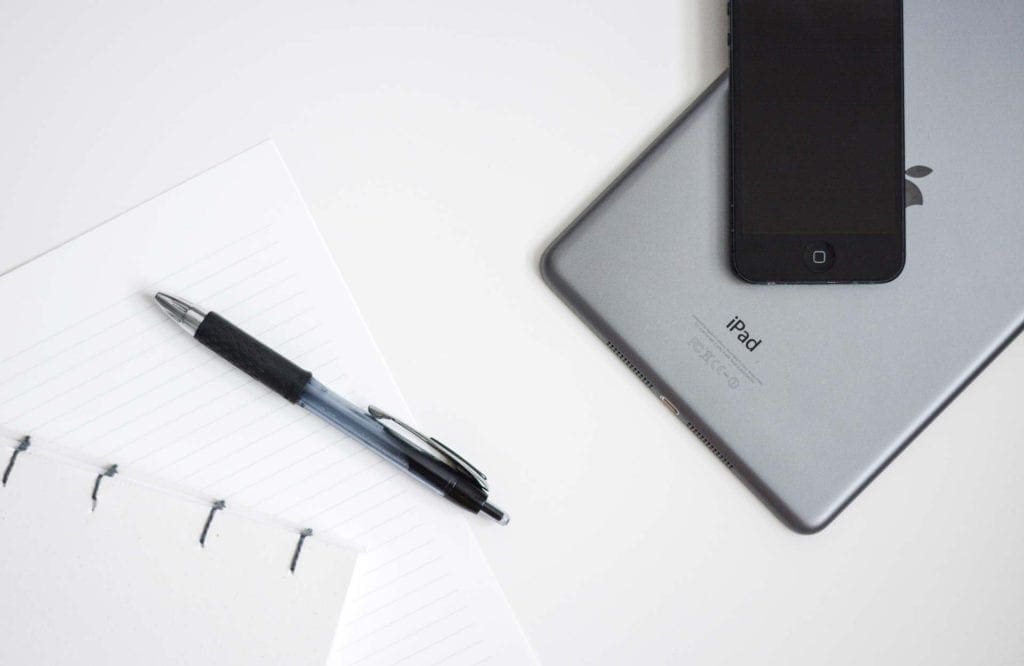 Sharing on Pinterest
After I post the first pin on Pinterest, I use Tailwind to schedule the rest so the posts are spread throughout a longer period of time. Thanks to Tailwind, I can share my post right away to tailwind tribes. The tribes are areas where people post their pins to be shared by others.
Then I have my board lists that are separated by categories. For instance, I have a recipes board list and a crochet board list. I can choose what Pinterest boards I want to post my pin to or someone else's pin that I am choosing to share.
Additionally, there is an option of choosing what time of the day, and the interval such as how many hours, days, or weeks between each posting.
Join My Pinterest Group Boards
You are welcome to come join my group boards. The directions on how to get an invite are in the description of the group board. click on the pictures to be taken directly to the board. I look forward to reading your posts too.
Sharing on Facebook
I have a Facebook page for Patternprincess and more recently, a group too. As blog posts are added to the website, they are also shared to my Facebook page and groups. Additionally, I am a member of a number of groups of Facebook. I share the post from my page to the appropriate groups.
Hint: make sure to adhere to the groups policies and rules for sharing and interacting.
Be careful not to share the post to other groups too much in one day.
Facebook, for instance, may flag you as a spammer. Therefore, I recommend to limit your sharing to not more than three groups in a day. Additionally, I interact with the people that comment on my posts.
Sharing on Twitter
Twitter does not have groups to join; however, if you are an active member on Twitter by commenting and sharing the posts of other people, they often reciprocate and share your posts.
Further down in this post, I have great tips for you to grow your Twitter following. Having a larger following does help reach a larger number of people that would be interested in what you are posting about.
Sharing on Instagram
I have also worked to grow my following on Instagram as there are no groups on this site either. Your best chances of getting your content seen by other people is to engage on that social media platform. Tailwind does have a wonderful resource for automating your posts to Instagram.
A Few Additional Thoughts on Tailwind Tribes
I am a member of a few tailwind tribes. There are tribes that you can join immediately. Tailwind has a free tool to help you search tribes to find which ones are in your niche' and which ones you can join immediately or apply to join. 
When I started using Tailwind and that alone helped me grow my audience. It is easy to schedule pins over a longer period of time. This means I do not have to be online pinning throughout the day or even a whole week.
However, I do try and get online daily and engage with my audience. Tailwind Tribes are made just for pin sharing. Some tribes are more active than others and when you conduct your search to determine which ones you are interested in joining, those statistics show up too.
Be a member in good standing with your group board and tribes. There are rules on what to share and how many to share for each pin that you post. It all works only if we all engage and share. This gets my Pinterest pin in front of a much larger audience.
Here are two Tailwind Tribes of mine you can join. Think of them like a Group Board.
More Social Media Tips
Track Where You Post
Here is a FREE Ten Minute Action Plan to Grow Your Social Followers
You might think that sounds like a lot to do. It does take a bit of time, but it is well worth it. Additionally, I keep track of where I am sharing the blog post. I used to use an Excel spreadsheet for that. Along with putting a date of when I posted something. It is a clever idea to track by date and where you posted as well.
I find that as I continue to grow the groups and tribes that I am a member of, it gets harder to remember where I all posted to. It is important to know the rules and follow them. Make sure that you are a good member. However, if you use Tailwind, most of that work is already done for you. You can see where you have pinned, what you have pinned, and the stats of each pin. Much faster ans easier than manually tracking this.
Simple Social Media Strategies That Exploded My Traffic
Simple Social Media Strategy
So, what did I do to grow my Twitter following by 2900%? At the same time, I grew my Instagram following by 1150%. Actually in less than two weeks I achieved these results!
Disclaimer: while this is the results that I achieved, it may vary for each person. Your results may be different.
Spend 10-15 minutes a day focusing on this challenge.
1. Engage in the social media platforms.
I started engaging with the social media platforms! That was the most important thing I could have done. Sounds like a no brainer, but I actually didn't take the time. Somehow, I magically thought people would look for my content and follow me. Well, I was wrong. I had been blogging and posting for six months…When I started working on growing Twitter, I had 6 followers! Yup, that is what I said. On Instagram I had 10 followers. When you think about it, why would I expect that I would have any more followers than that. I didn't even post my website posts to the platforms regularly.
2. Update your Profile.
I looked at my profile for each social media platform to make sure that it was filled out. Making sure that my logo was on both, I have my profile filled out with information about what I am interested in and what my blog is about. I made sure that there was a link to my website too.
3. Seek out people with the same interests.
The next thing I did was intentionally look for people that had interests like mine. I used key search terms to find people and I followed them. Guess what? Many of them followed me back. The more SPECIFIC you can be with your terms, the greater chances that you will have to connect with future social media followers and people that engage with you. Here are some examples:
a. Cooking
b. Crockpot recipes
c. Pumpkin recipes
d. Baking bread
e. Weight watchers
f. Easy dinner
g. Ice cream
h. Homemade soup
i. Halloween appetizers
j. Halloween costumes
k. Crochet headbands
l. Crochet blankets
m. Baby crochet
n. Christmas décor
4. Share your blog posts and others.
I do share each blog post on all my platforms now and keeping track of this information by date is key to make sure that it is getting done and not duplicated. I try and keep this below 10 per day as I also don't want to overburden my followers. Note: some bloggers swear by posting 20-30 times per day. As a follower, it would be too much time for me to wade through all the posts. I guess the biggest take away is that you should understand your audience.
5. Automate your social media.
All I can say is Tailwind. It makes posting to Pinterest a breeze. While it can be used for finding hashtags that will help promote your posts, at this time, Tailwind does not schedule Instagram posts. However, you can post immediately using Tailwind. I am most active on Pinterest, so this helps automate that. There are other tools that can be used to automate Twitter, but I have not used those yet. I will have to update this post if I do try them. I manually post to Instagram and Twitter; noting, I don't spend more than 15 minutes of my day.
6. Share 70/30 rule.
Share 70 percent of other posts and 30 percent of your own. It is a great idea to share not only yours, but posts from other people. Just make sure that the content that you share is something that you think your audience will appreciate.
7. Engage at various times throughout the day.
I check-in during the morning hours and again later afternoon. Sometimes, later in the night I will check in again. That way, when I post and repost other bloggers posts, it is spread out throughout the day.
8. Make sure to respond to people
… that email you, text you, send you messages through Twitter, Instagram, or some other social media platform. Comment on the posts of other people. These actions, help you engage with your audience and be your authentic self.
TEN MINUTE DAILY ACTION PLAN FOR SUCCESSFUL BLOGGING
Spend no more than 10 minutes a day and gain followers.
Day 1:
Make a list of SPECIFIC categories of interest that are relevant to your target audience. (If you need to, start with a general category and narrow down from there).
Day 2:
Begin using a few of the categories you listed yesterday to find new followers.
Twitter:
At the top of the Twitter page, next to your profile picture, you will find a box that says search Twitter. Use the search bar to find people already talking about the same subjects that you are…using your category terms. Additionally, you can search for additional topics by putting a hashtag in front of it.
Click on the people tab and find the people that are already interested and talking about the categories you identified.
Follow them and many of them will follow you back.
Go ahead and follow 10-50 people. Make sure to spend a few minutes engaging with your followers and people you follow.
Day 3:
Instagram:
You can also search using hashtags and the categories just as in Twitter. Do this. Follow 10-50 people. Make sure to spend a few minutes engaging with your followers and people you follow.
Day 4:
Continue alternating between Twitter and Instagram
Day 5:
Post a bit of your content. Repost other's content. Make comments and engage with other people.
Bonus Tip:
Click on the likes of your content that you post. You will see who already FOLLOWS you and who does not. Those that do not follow you yet, go ahead and follow them. They already like your content-more likely than not, they will follow you back.
In my post, I mentioned that I tracked where I posted my blog posts to. Here is a sample for you to create your own.
Best of Luck to You!
Additional Things to Consider
You don't just have to post recent blog posts to your social media platforms. There may be many older blog posts that can be revived and reposted. Sometimes creating a new picture and promotional pin might be needed. Make sure that you check all the links in the post before sharing.
Success with social media does not happen overnight. It happens over time and with consistency. I grew my followers drastically in less than two weeks. Can't wait to see where the numbers are in six months. It is kind of like a diet. You should keep at it to see results. However, to me, this is much easier than sticking to a diet though ?. Remember, your results may not be the same as mine.
Pinterest Update
So, It has been a few months. Here is my Pinterest profile for Patternprin0022
It is a little hard to read, but if you look at the bold numbers, it will make sense. I do have ups and downs in my numbers, but I am continuing to grow. I believe it is a combination on social media sharing and developing quality content that my viewers are engaging with. Your results will be different than mine; however, I have had great success with my strategies and the content that I am sharing. It does take a while to figure out your audience and share content that they will want to interact with.
If you loved this post, please share on your fave social media. It helps to show me that these types of posts are helpful – thank you!