Starting a blog in an hour can be done.I did it and you can too. I will share information about resources that I am using.This year, I made some New year's resolutions. One of those was to start a blog.
*Post contains affiliate links*at no additional cost to you for more information please read the disclaimer on the About Us page.
Finding a Domain Name
I took the plunge on January 2, 2017. During the holiday, I did spend some time thinking about a website domain name. My daughter and I started making a list of choices and researched what was available as a domain name. This is a great link to help you search for your perfect domain name. GoDaddy Domains
How Do Domain Names Work
A domain name tells the browser where to look on the Internet for a certain piece of information. However, each domain name has to be unique. If the browser tried to find two pieces of information that were exactly the same, it would not know which piece of information to choose. Therefore, no two domain names can be the same.
Choose a Website Host
So, to be fair, we already had the name picked out by the time I started conducting research on who I wanted to use as a website host. A family friend that was proficient at IT used GoDaddy a few years ago to host a site he was working on and he really thought that they were a great company to work with.
While I did read reviews on other website hosts, knowing someone else that had great experiences with this host and knew a lot about IT gave me comfort that this might be right for me too.
I went on the site to start researching GoDaddy further. While I was on the GoDaddy website reading reviews about the website support, download times, customer service, and interfacing with other products, one of those pop-ups came up with an offer to have a Chat. I took advantage of the pop-up.
They were wonderful and responsive. The person answered all of my questions. This prompted me to sign up and take the leap of faith and start a website blog.
I am so glad that I took the chance, it is a lot of hard work and it takes time, but success would never be around the corner if you didn't take a chance and try once in a while. Yay!

This site uses WordPress.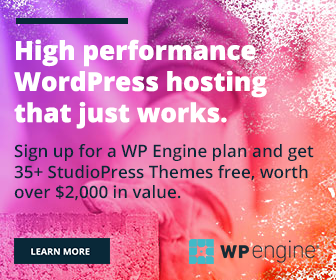 Taking advantage of the chat option
I remember now how much I didn't know about starting a blog. I saved a copy of the chat because the representative gave me so much valuable information that I didn't want to lose it.
There are some options of the website package that you want to purchase. Once I answered a few questions for the person, I paid using an email that was immediately sent to me.
Within minutes it seems, the person came back on the chat conversation and provided a link for me to click on to open my hosting gateway.
I clicked on the link and chose my account that the person set up. From there, we went through the next steps together.
There really was very little to do on my end but click on a link or two. The representative assisted with the initial web hosting set up.

This entire process only took maybe half hour at the most.
Website Customization
There were multiple themes to choose from. However, it did take me awhile to figure out how I wanted the site to look and feel. The beauty is that you can make changes anytime you need to.
The site quickly came together. My site came with free Office 365 email, themes, and a whole host of other tools like Google optimization and the ability to make your site a Secure Socket Layer page. This means that my URL starts with HTTPS://. That means that information is safe.
This is just a few of the things that I have been able to do in a very short time.There are many options for monetizing your blog which I will speak to in future posts.
Looking for an Affiliate? Send Owl pays 20%.
Research and Continue Learning About Blogging
Learn to automate links throughout your blog. While you can add specific links, it is cumbersome to change and remember what blog posts you have put that special code on.
Take the time to learn and sign up for a course in blogging – or two. If the course is good they should cover some topics such as: starting a blog, finding your niche', plug-ins you need, blog post checklist, and a number of blog post headings. Let me tell you, if I would have known about these things when I first started, I would be so much further ahead today.
Even if you already have a website, taking a look at your website after reading and learning more. I am continually working on adding better content to my website and making it user friendly. Making money along the way is a benefit.
Treat Your Blog Like a Business if You Want to Be Successful

If you are going to start a blog, treat it like a business and it will pay you back in so many ways.
If you loved this post, share on your fave social media links. It helps to show me that these types of posts are helpful – thank you!