Pinterest Group Boards are amazing for exposure, generating ideas, and a following! Here is the must-have information on finding, assessing, and joining Group Boards.
Pinterest Group Boards Can
Drive Massive Traffic To Your Blogging Website!
A Bit About Group Boards First
I will get to Finding and Joining Group Board-Including Mine! There are Three for you to Join!
Get Your Pins Noticed
It is easy for you to search and find pins; however, having your pins and boards discovered by others can be a challenge. If you are interested in having people repin your Pinterest image, one of the best ways to drive traffic to your pins is through Group Pinterest Boards. When you join a group board, you will have instant access to all of the other members and followers of that board. Some group boards have thousands! Pinterest Group Boards can be a bloggers best friend in driving massive traffic to your website!
 *Post contains affiliate links*at no additional cost to you for more information please read the disclaimer on the About Us page.
What are Pinterest Group Boards
Pinterest Group Boards are boards where more than one person can pin content to a particular board. Every time a pin is pinned to a Group Board every member and follower of that board will have access to your pin. Since Group Boards can have thousands of members and followers, this is an instant way to get exposure for your pin. This extra attention that your pin gets helps grow your potential audience for your pin.
Following Pinterest Group Boards
You are able to follow any Group Board that is public. (Note: Group Boards can be both public and secret). This gives you instant access to the pins in that Group Board. In addition to pin access, you will also be able to see who the collaborators are for that group board. If you click on one of the collaborators near the top right, all of the collaborators will show up and Pinterest provides a follow button for you to click if you wish to follow an individual collaborator. Some Group Boards are very active and you may receive quite a few pin notifications each day; therefore, you might want to start with following one or two Group Boards until you gain a better understanding to how Group Boards work.
Joining a Group Board
In order to be a collaborator of a Group Board, you need to be invited to join the board by the creator (administrator) of the Group Board. Most Group Board will have a brief board description that will explain what the Group Board is about, what the pinning rules are, and how to get an invite to join. Often, the creator will request that you follow them and/or the Group Board that you wish to join and send a request to join the Group Board. (From what I have figured out so far, in order to be invited to a Group Board, you must follow that Group Board and the creator according to Pinterest at this time). Note: sometimes the Group Board does not have any directions on how to join – to be honest, I just move on. I don't have the time to figure it out.
Tip: the first person listed on the collaborators is the person that started the Group Board and that is the person you need to follow and contact to ask to join. Make sure to include your Pinterest URL, your Pinterest User Name (This is how people find you-mine is patternprin0022), and your email that you used to sign up for your Pinterest account. Remember, the creator needs to be able to find you to invite you.
Getting an Invitation
If you are accepted to join the Group Board, then the creator will send you an email invitation to join the Group Board. In order to join, you will need to accept the invitation to the Group Board. Make sure that you have your email settings turned on in Pinterest if you want to get an email when you are invited to join. Another place to look is in the top right of y our Pinterest page. There will be a red number next to your profile. This is the area that provides you updates on who has started following you, repined one of your pins, and suggested pins or boards to follow. Anyway, look here for your invitation.
I have three Group Boards that you are welcome to join.
Here are the links to join!
Finding Group Boards
Pinterest Search
You can do a search on Pinterest for Group Boards in general, or narrow down the topic, such as Crochet Group Boards, Recipe Group Boards. Hint: Visit and browse other boards in your niche' you might stumble upon a Group Board that way too.
Four areas to search in Pinterest
• All Pins
• Your Pins
• Pinners
• Boards
Select the boards option and type in key words like group board, using key words in the search phrase may help narrow down the results, such as crochet group boards. It will take time to read through all of the Group Board descriptions to see if they are taking new members, the board focus, and the rules of the board. Note: the Group Boards that show up may or may not be looking for new members. Therefore, be prepared, this does take time and not all Group Board creators will get back to you.
Influential Pinners in your Niche'
Think about your favorite pinners and the top pinners in your niche', find out what group boards they are members of. To do this, go to their Pinterest profile and look at the boards that they are a member of. Then go check those out.
Bonus Resources
These next resources that I have listed are more for educational purposes. If you are going to spend time starting a blog and building a website, then you might as well take some lessons too. I am continually educating myself on this entire process. Please take a moment to learn some step-by-step things that can help you start off successful, or if you are already a success, it might not hurt to learn a few additional nuggets.
Bonus Links to Influential Bloggers!
I invested in these resources. I learned so much! They also have groups on Facebook! That is the coolest part. I have gotten to know them and have the ability to ask questions in our Facebook group and get answers right away. They have been such a huge help!
Start a Blog Course and Resources
Pingroupie Search
You can also look on Pin Groupie Pingroupie to search through a wide variety of boards. It has become the search engine for Group Boards. However, you may not find the newest boards which will be the hungriest for you to join. That is because in order to be listed on Pin Groupie, a Group Board needs to have 5 collaborators and over 250 followers. It can take time for a Group Board to build that many. Therefore, I started my search on Pinterest, then looked on Pin Groupie. Hint: on Pin Groupie, if you hover over the little people body, you a note will pop up noting this is the creator. If you click on that, you will automatically be taken to the creator's Pinterest page-you can also hover over the description box and that will show up for you too.
Search categories on Pingroupie:
• Group Board name
• Category
• Number of pins
• Collaborators
• Number of followers and last crawl
Is The Group Board Worth Joining
All of these categories can help you determine if it is worth it to ask to join the Group Board. If there are a low number of pins or collaborators, that might mean that the Group Board is new and eager to have new members, or it can mean that the Group Board is not very active and would not be worth your time to join. Therefore, you will want to look at the last time the board was crawled. Has it been days, weeks, or months? If it has been days, probably okay yet, if it is weeks or months, then you might want to direct your attention elsewhere.
Steps Involved in Joining
Sometimes, the Group Board will not have any information on how to join the Group Board. While this does not happen often, it might. If you find that type of Group Board and want to join, there are a few things I would suggest to try and get an invite.
Contact the creator of the Group Board. Remember, that is the first person listed by the Group Board name and description. If you click on that person, you can send that person a message through Pinterest asking to join. Make sure that you follow the board and creator, provide a name the board, give your contact information in Pinterest and make and ask to join. If you have a website or blog, you might want to include a link to that as well. At the minimum, make sure to include your Pinterest user name, URL, and Group Board name you want to join and become a collaborator on.
Leave a comment on the Group Board creator's most recent pin stating that you want join with the information outlined above.
If the creator has a website or blog, they normally have their profile linked to that. Therefore, click on the creator and look at the top of their description area-there should be a link to their website. If so, go to the website and leave a comment with the information outlined above.
Help with What How to Ask
While it might seem like a simple thing, sometimes figuring out how to ask to join something can seem daunting. I think I can help you. I have a template that you can insert your own information in for an email and/or adding a comment to a pin. It is free to download and use. I hope this helps you get on many great Group Boards!
A Bit About Group Boards
They may not be permanent. The creator of the Group Board can delete the board at any time. The creator of the Group Board can delete any pin that they may not find appropriate content. Due to the nature of Group Boards being seen and used by a large audience, they can have spam. Therefore, the creators must make sure that they are monitoring collaborators to assure that they are pinning appropriate pins.
Etiquette
If you want to be a good Group Board member, remember the 80/20 rule. Help others and they will help you. Pin other's images 80% of the time and your pins 20% of the time. A few words of caution: If you are using a Group Board exclusively for self-promotion, they you might be viewed as an unsatisfactory member and get removed from the Group Board as a collaborator. Be fair to others and support each other. Pin items that fit within the theme of the Group Board that you are a collaborator on. If you pin items that are not relevant, you could be viewed as a person that is spamming the Group Board and be removed.
Keeping Track
When I look for Group Boards to join, I take a Snippet of the computer screen and save it to a Word document. Once I get accepted, I add the Group Board and the description, which gives the rules to follow, to an Excel spreadsheet. Make sure that you are a good collaborator and follow the rules. Often times, there is a daily pin limit; therefore, when pinning my own pins, I make sure to track on the Excel spreadsheet by date, what boards I have pined a specific pin to. This helps me not only stay compliant, but I can spread my pins out over time. I do this by using Tailwind.
Bonus Tip
I use Tailwind to automate my pinning. I can pin to Pinterest and Instagram with Tailwind. The analytics are so clear and helps me immediately see what pins are the most pinned. When you find a pin that is doing very well, that is your hint to do more of that type of pin and topic area. If you use this link to sign up for Tailwind, you and both get a month free. For every free month that I give people like you, I get one too. I Love It!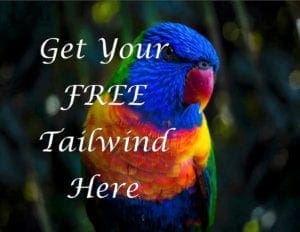 I wish you much success in your pinning!
You might also be interested in these topics.
If you loved this post, share on your fave social media links. It helps to show me that these types of posts are helpful – thank you!