The weekend comfort cowl pattern says it all. Crochet this snugly cowl in a weekend. This is a cowl that can be completed quickly with lovely results.
*Post contains affiliate links*at no additional cost to you for more information please read the disclaimer on the About Us page.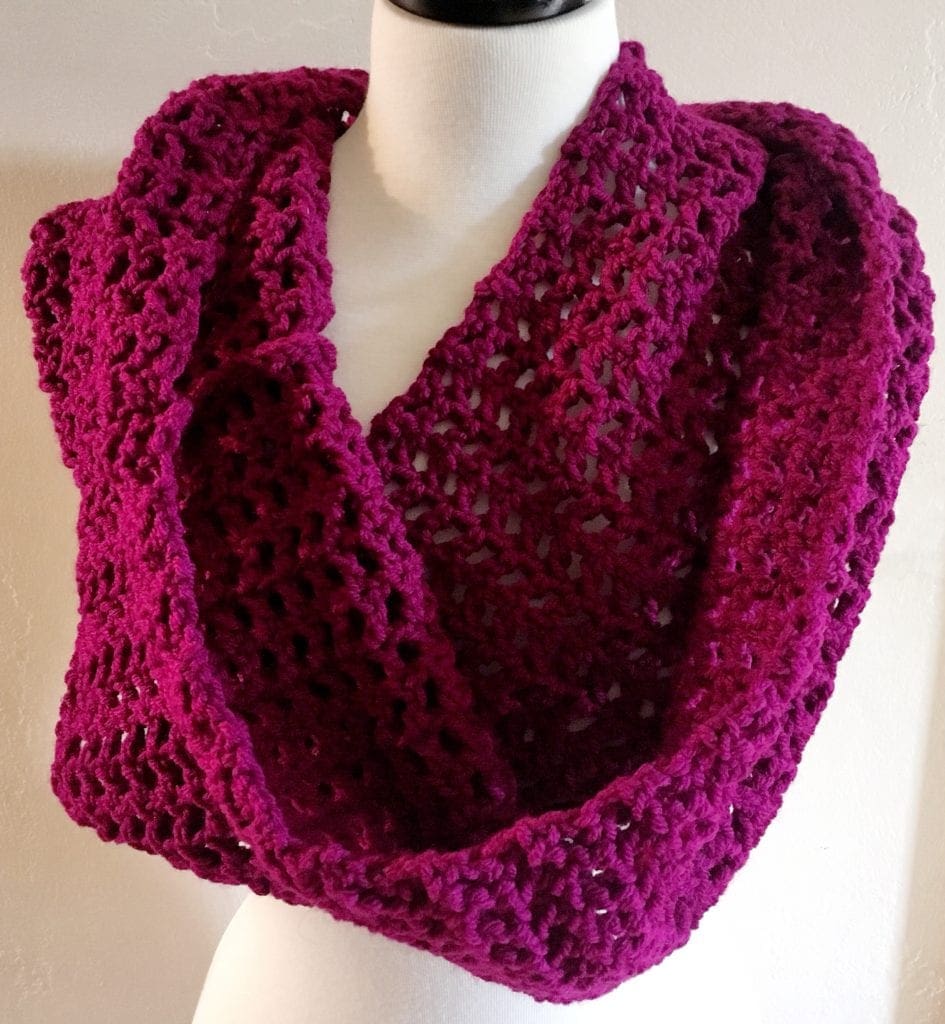 The cowl is really a cross between a cowl and a shawlette pattern. Weekends just call for easy fashion and this weekend comfort cowl will create a statement with ease.
Weekend Fashion
This cowl is a bit longer and wider than I normally make for a cowl. However, this allows for greater style flexibility. Treat yourself to a day of rest and relaxation. Great addition to any woman's fall wardrobe.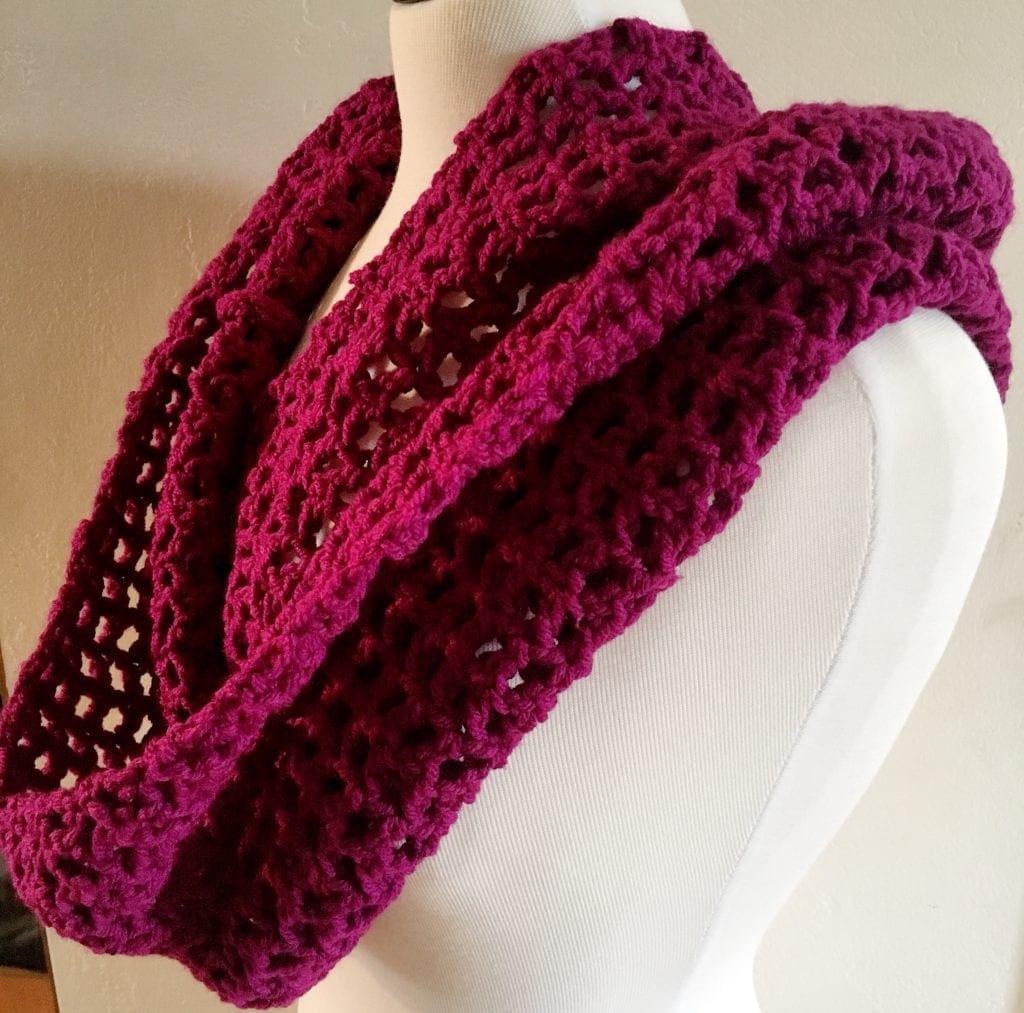 One Skein Crochet Project
Yes, this can be made in a weekend and you can use up that one skein of yarn that is begging for just the right project. Very easy and relaxing pattern with beautiful results.
Easy, Classic, and Comfy Weekend Style
Here are a few different ways to wear this beautiful weekend comfort cowl.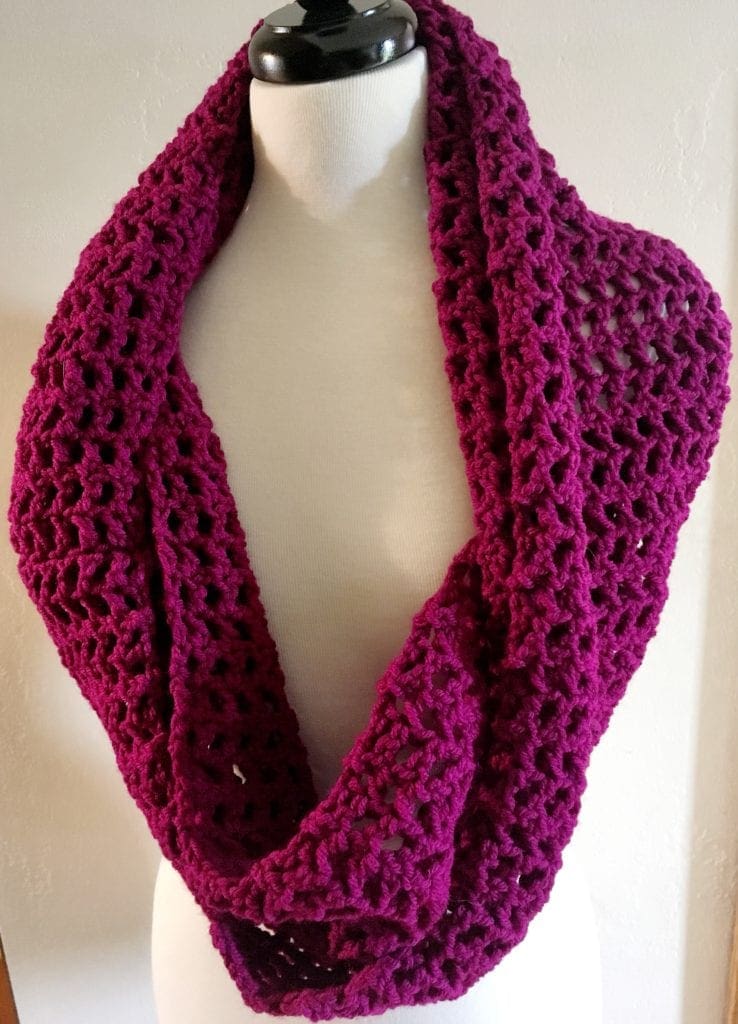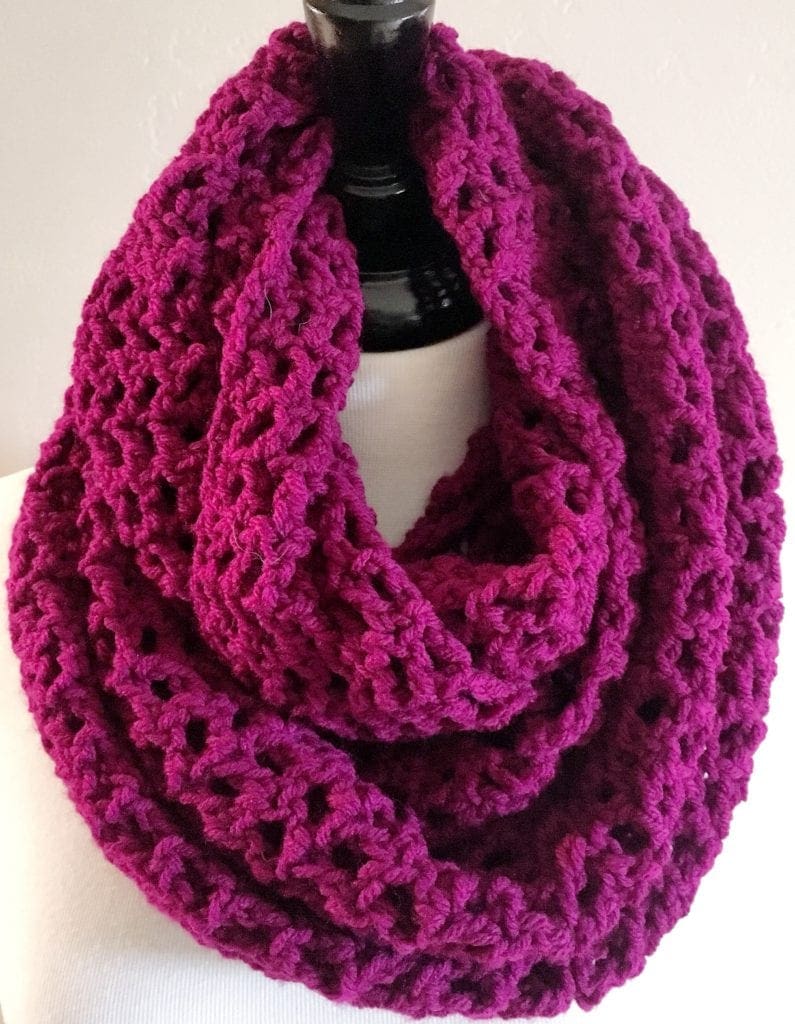 Here is a back view of the weekend comfort cowl. This really gives it the shawlette look. Wear this like this with a pretty pin in the front or on the shoulder to hold the garment in place.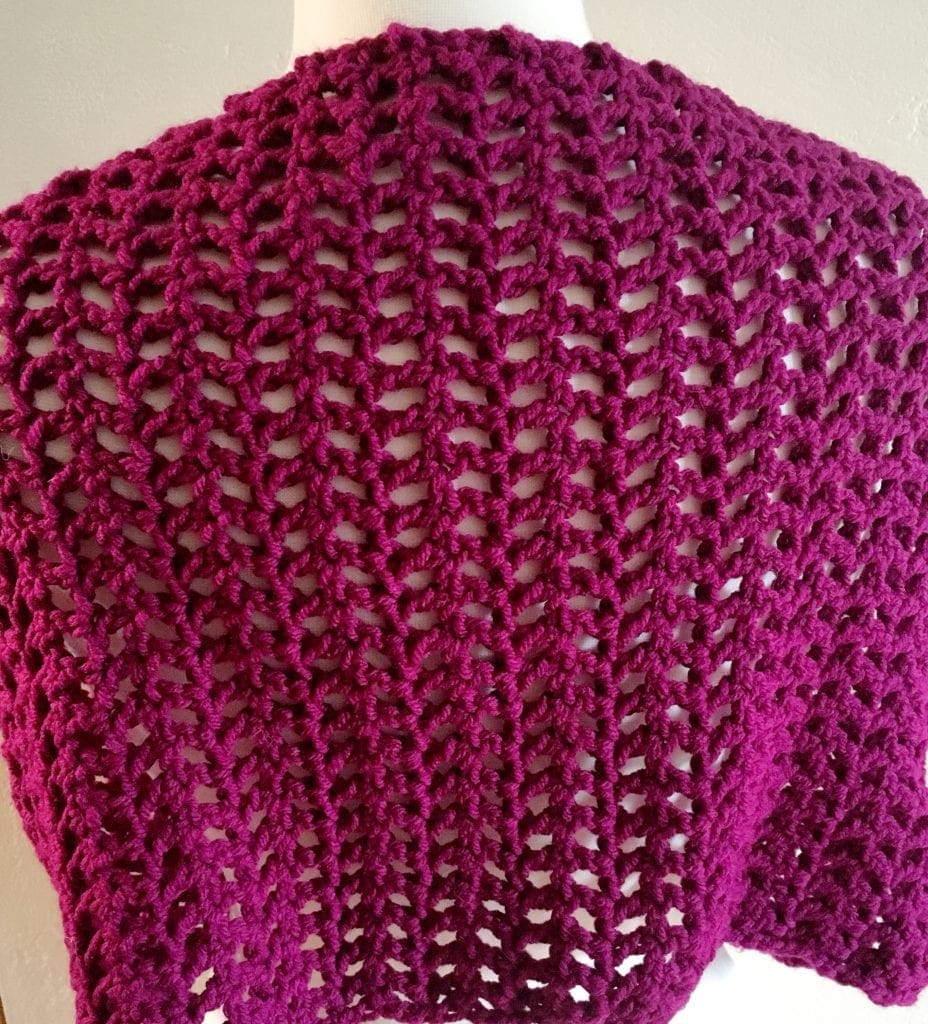 Sometimes it is nice to have a printed copy of a pattern. to mark off the rows as you complete them.
Pattern Notes
Easy to Follow Pattern
This pattern is easy to follow as it consists of repeating row three until the desired length and joining at the end. Great crochet pattern for a beginner.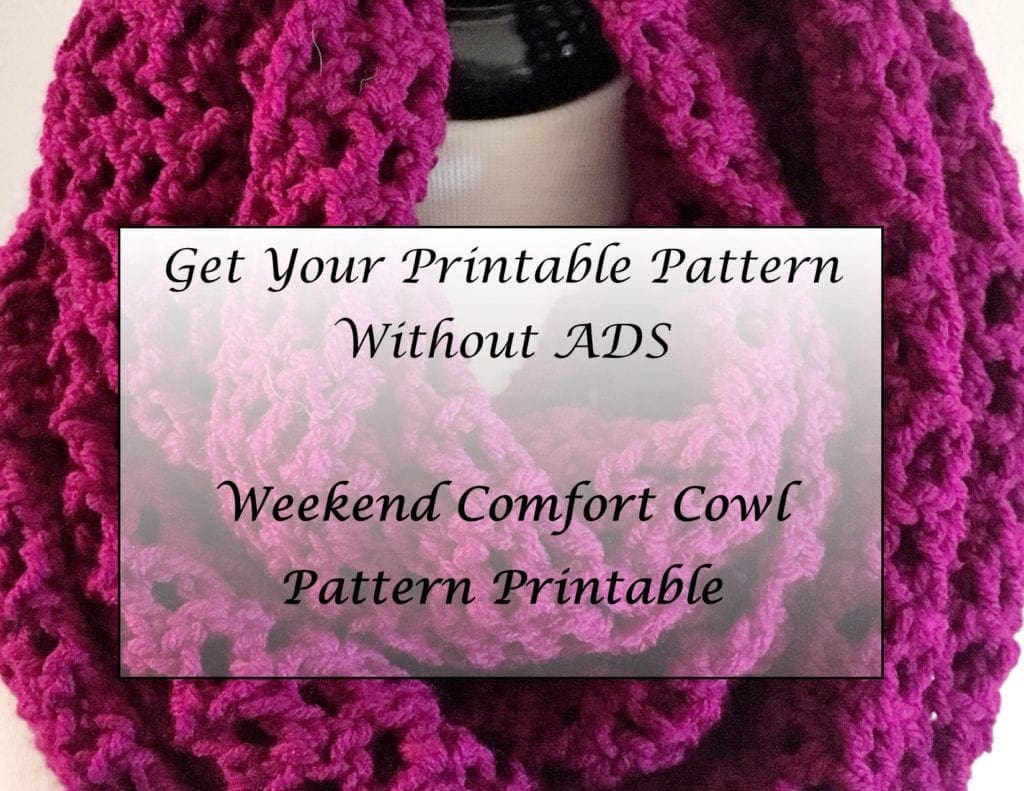 Directions: Weekend Comfort Cowl Crochet Pattern
Size
24 inches wide X 48 inches long before joining.
Supplies
Red Heart Burgundy yarn. I used approximately ¾ of a jumbo skein of yarn.
Size N Crochet Hook
Abbreviations
CH = Chain
DC = Double Crochet
SK = Skip
SP = Space
ST = Stitch
Directions
Chain 124
Row 1:
in the 4th CH from the hook, complete a DC. [CH 2, SK 2 ST, DC in next]. Repeat between [] until the end. DC in the last ST and turn.
Row 2:
DC, [CH 2, insert hook into previous CH 2 SP, DC]. Repeat between [] until the end. DC in the last ST turn.
Rows 3 on:
Repeat row 2 until the desired length. The one in the picture is 48 inches long.
Joining:
Align the ends of the cowl so that they are flat and aligned with each other. (Make sure not to twist the cowl when aligning the ends). Using a yarn needle, weave the yarn back and forth through the Stitches of each side until the cowl is joined. Once complete, weave in the ends; cut off the excess yarn.
Enjoy wearing or gifting your weekend comfort cowl.
If you loved this post, please share on your fave social media links at the bottom. It helps to show me that these types of posts are helpful – thank you!
Here are a few other cowl and shawl patterns you might be interested in crocheting. They are just as easy as this pattern too.