This page contains a variety of crochet cardigan and sweater patterns. These crochet patterns for wearables are free on this site. Modern crochet projects that are handmade last for years to come. If you happen to make gifts for people, they are sure to be treasured. Add a unique crochet garment to your everyday fashion.
*Post contains affiliate links* for more information please read the disclaimer on the About Us page.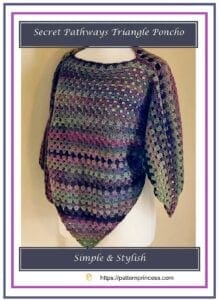 This secret pathways triangle poncho was so fun to make. I decided to try my hand at a poncho and ...
Read More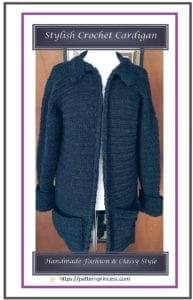 This stylish crochet cardigan is a handmade crochet item made from a crochet pattern designed by Lena Skvagerson for Annie's ...
Read More