Every fall, I look forward to making cabbage. I just love it in so many ways. I think that you too will LOVE this layered cabbage casserole. It is so easy to prepare and has such flavor. It is easy to eat too much it is so good.
*Post contains affiliate links*at no additional cost to you for more information please read the disclaimer on the About Us page.
Fall for me = Harvest Vegetables
Cabbage is on the top of that list.
Dish to Pass: Go-To Recipe
This main dish is a great casserole to serve your family or company. If you have to bring a dish to pass somewhere, this is a go-to easy casserole that will be raved about. It is more likely than not that you will be asked again, and again for the recipe.
Get the Baking Dishes
When preparing this cabbage casserole, if you are like me, you will need a 9X13 baking dish and a smaller one about an 8 inch. I have a hard time not making a large batch of this. Eating this for more than one meal is so satisfying. Yum.
This is the white baking dish I used. However, the rubberized lid on the option below is great for storing in the refrigerator.

One Pot Meal
Baking meals in the oven is such as easy way to feed my family. Once the ingredients are put together, I can pop it in the oven and enjoy some family or Me time.
This recipe highlights the bountiful fall flavors of the cabbage and potatoes. Creamy and hearty.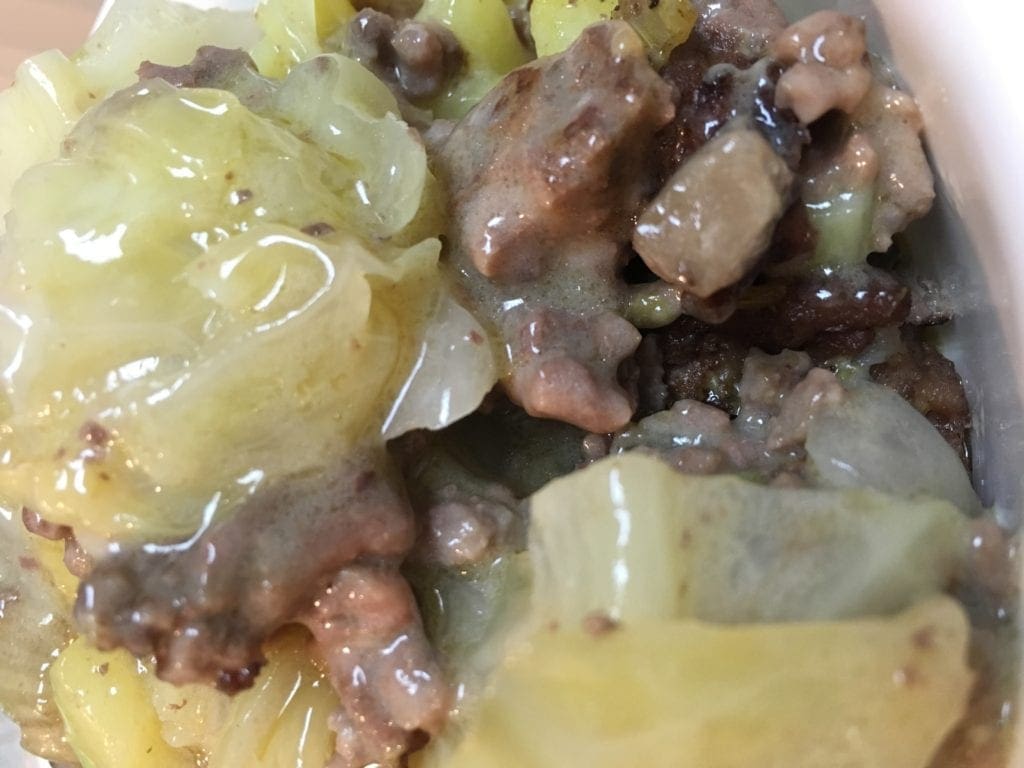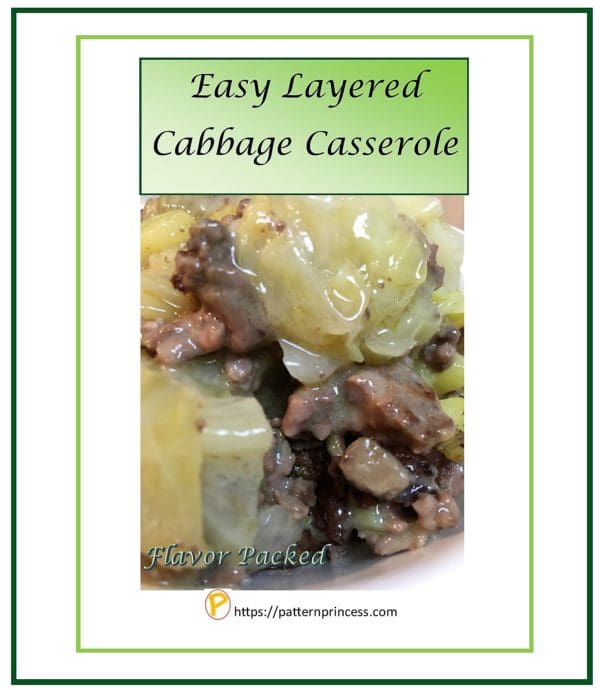 | | |
| --- | --- |
| | |
Cook and break up the ground beef, onion, and celery. Add a pinch of salt and pepper. Pre-heat the oven 400 Degrees.

While the ground beef is cooking, clean and coarsely chop the cabbage. Prepare pans with Pam spray for easy clean up. Layer into 9X13 pan and 8" square or round pan. the reason I say this is while the cabbage does shrink while cooking, this will not fit into one pan. But it is so good, bet that it will be gone in a jiffy. Fill each container about 3/4 full.

Peel and thinly slice the potatoes. Put two in the smaller pan and three in the 9X13 pan. Spread around

Add to the ground beef...cream of mushroom soup, cheese soup and mix. Spoon this over the potato and cabbage in both containers.

Bake covered at 400 Degrees for 1 hour. Uncover and bake another 15 minutes. Enjoy!